Barchi Rug Collection
Ariana's unique collection of rugs that combines a kilim weave with traditional symmetrical knots, also known as the Barchi Collection features rugs that are made of high-quality wool in central Afghanistan. Ariana typically focuses on finely woven traditional and classic designs. With the Barchi Collection, Ariana really seemed to step out of their comfort zone and attempt to reach an entirely new and diverse type of audience. According to owner Ahmad, the one-of-a-kind rugs put a new twist on traditional Moroccan style weaves.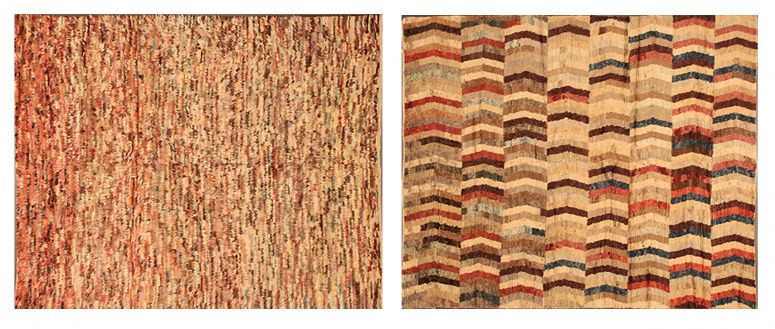 "Currently the Barchi collection is one of our more popular collections," Ahmad explained. "It has proven successful and has been received warmly with our dealers, and at the rug shows we attend." Although differing greatly from the styles expressed in most other Ariana designs, the Barchi Collection is making a name for itself based on its ingenuity, versatility, and impressionabilty. Thanks to the lines success thus far, approximately 15 new designs with various color combinations are being prepared for next winter.

These unique designs seem to follow suite of nomadic styled bedding rugs. The thick texture of these pieces along with the soft wool allows for not only a design showpiece but also for a quite lovely place to rest. Barchi rugs are crafted with thick wool knots that are spaced more widely apart than many common weaves. The wool is left at a long length after completion, which gives this collection its unique look and shaggy appeal.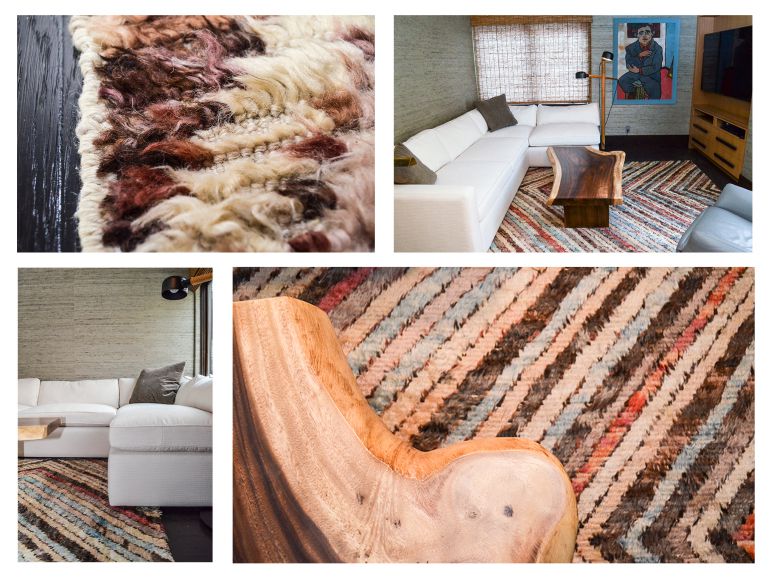 Always keeping their country and its people in mind, the Ahmadi family chose to name the this distinctive collection after the town in which the pieces were woven, Dasht-e Barchi, a predominately Hazara village in Western Kabul.
"We decided to name the collection after the weavers and the village they come from to highlight and expose some of the positive work being done by Afghans within the country," Ahmad said.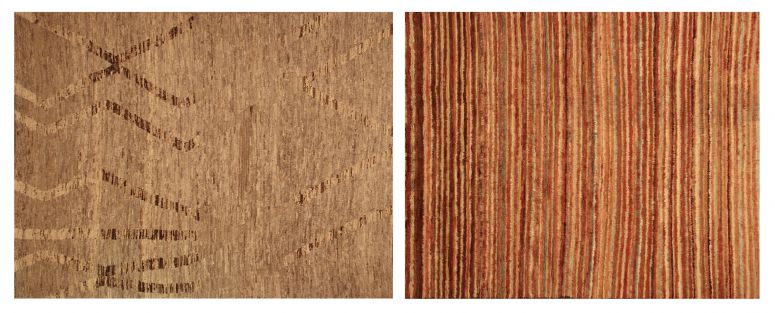 Ariana Rug's ability to break out of the common design molds and craft a rug that is equally beautiful, affordable, and well-made is what lead the continual success of The Barchi Collection. Although the sought-after rugs from the Barchi Collection will likely be snapped up quickly, The Scarab is one place that has a few to offer.
Related Information
See The Scarab's selection of Barchi Rugs from Ariana.
Read more about Ariana Rugs.
Read our featured story about Ariana Rugs.
Please feel free to give us your comments. We would love to hear from you.