---
A Modern Texas Transformation
"Architecturally beautiful but a bit stark for the owner" – that's how Vail interior designers Amy Casey and Courtney St. John of Casey St. John Interiors described their client's Austin, Texas home before they collaborated to design something special. Since the client was looking to turn her home into a place that was modern and inviting, Amy used "a soft color palette, lots of texture, and an eclectic mix of art to complement and take some of the harder edge off, the architecture."
During this transformation, Amy and Courtney respectfully took into account the current construction while creating a comfortable, sophisticated, modern interior and The Scarab rugs factored immensely into that approach.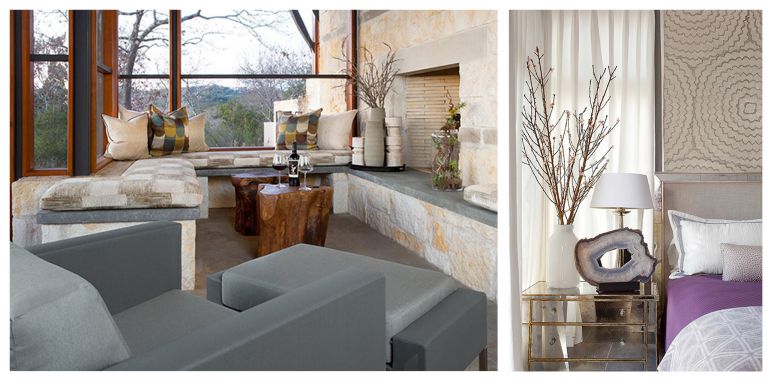 "The rugs from The Scarab were perfect as they added the texture and softness throughout the home which has primarily stone walls and stone floors," Amy explains.
The Scarab rug used in the living room was chosen by Amy because she "loved the subtle color palette and subtle pattern."
Courtney adds, "It is not traditional, but has traditional elements in a modern design. It looked great on the gray stone floor and with the ivory of the Texas limestone walls."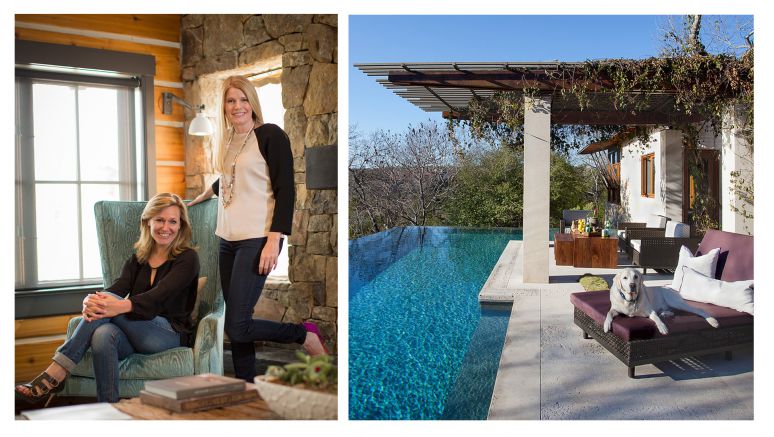 Working on this project made Amy and Courtney fans of Austin as they "fell in love with the vibe of Austin, the limestone, and the indoor/outdoor living."
In addition to the living room, the home's dining room, family room, and main hallway feature rugs from The Scarab. After 15 years of working with owners Larry and Jane, Amy knew that she would be using some of their handmade rugs for this project since the company "has some of the most beautiful rugs and accessory items that can be found anywhere."
Amy and Courtney add, "But it's their staff and energy that make them just the best!"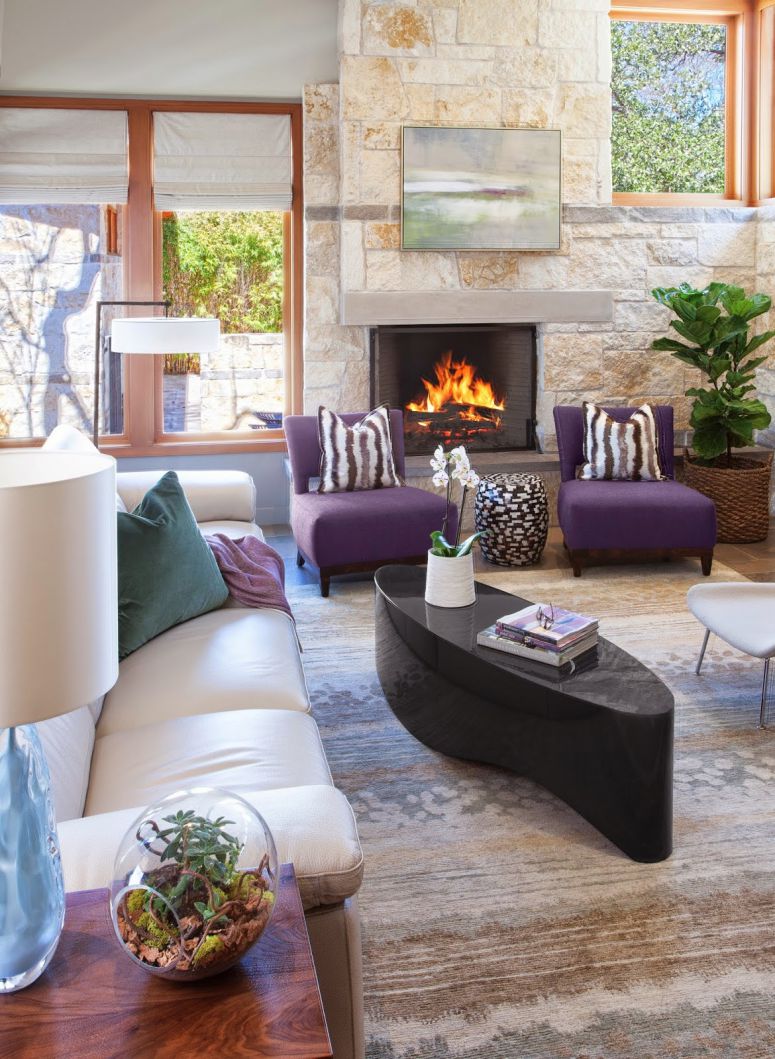 Related Information
Read more about Amy Casey.
Read more about Courtney St. John.