By Robin Gray Design

Architect turned Rug Designer, Robin Gray, is a master at finding aspects of our daily world and utilizing them as the inspiration for her unique rug designs. A well versed traveler, Robin has spent years wandering the world, finding inspiration for her art and collecting handmade textiles. Her appreciation for the beauty and diversity of our world is reflected within her intriguing rug designs.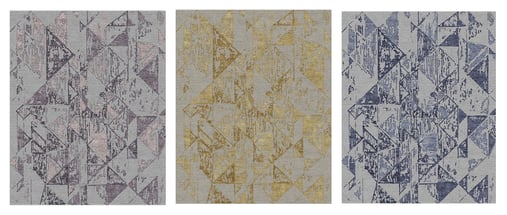 Whether it is the structure of windows on a high rise building or the shape of dried dirt in an African village, Robin is able to see beauty and find inspiration within every corner of the globe.
Robin's inspired designs make the perfect statement as a centerpiece for any room. In Robin's words, "A quality, handcrafted carpet is a critical first step in amplifying a room's spirit and function." From transitional rugs to contemporary rugs, Robin's collections offer a variety of styles and colors. Robin believes that a fine carpet is the anchor for any space.
View our lookbook featuring many of Robin Gray's rug designs.
Related Information
Read more about Robin Gray.
View The Celestial Mirror Collection.
View The Street Talk Collection.