Jacque Kudner
Remagine Designs
Armed with a passion to create, Jacque Kudner has always viewed art as one of the most important aspects of her life. Hailing from Michigan, Jacque began her career as a high school art teacher and, while raising her children, she developed and taught a much needed art curriculum for their middle school.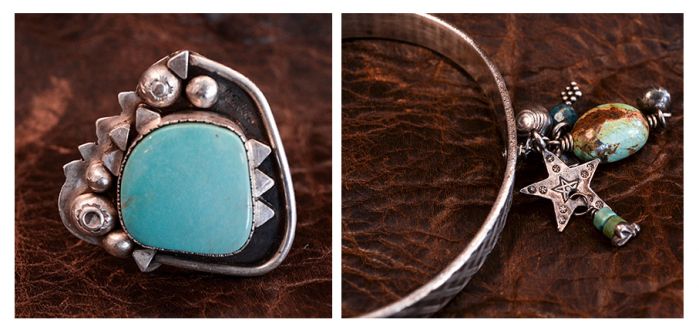 "I taught high school art before my children were born and I taught at their elementary and middle schools while they were growing," she said. "Teaching art gives a very strong understanding of basic art principles in design and color and I now build on those principles in my art."

When her daughter attended the University of Colorado, Jacque wanted a home base in the Vail Valley as well as Michigan so the family purchased a second home in East Vail 15 years ago. Jacque became acquainted with The Scarab years ago after purchasing many rugs from owners Larry and Jane.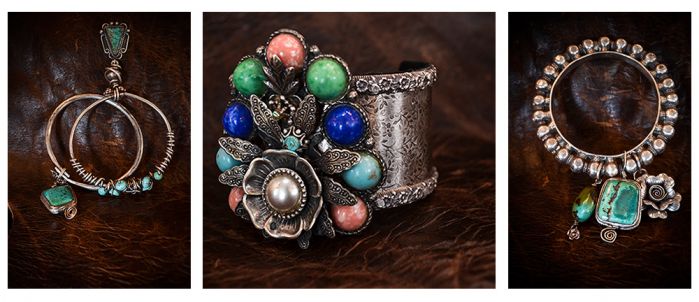 With Colorado as a part-time home, Jacque is now considered a well respected Colorado Artisan and is always searching for antique treasures to create her re-imagined designs while traveling. Specializing in vintage jewelry, home and apparel accessories, Remagine Designs features items that are handmade in Jacque's studio. Drawing from Victorian era inspiration, she brings past and present together to create truly unique pieces. Wit a glance, one can easily see the Victorian inspired feel of her design.
"My goal with Remagine Designs is to reinvent wonderful vintage finds and incorporate them in my art," she explained. "One of the things that sets me apart is that I am a formally trained artist with 40 years of experience teaching and learning. My work is all one-of-a-kind and I do not use reproduction antiques."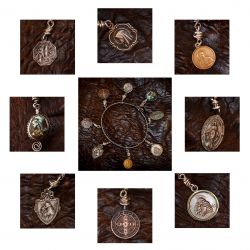 Jacque continued, "If something in my work looks old, it is old. I use quality materials – usually sterling silver, hand dyed silk ribbon, beautiful vintage silk flowers and antique jewelry. I pay great attention to detail when creating my Remagine Designs."

Realizing that her work coincided with the vintage treasures and specialty pieces The Scarab is known for, Jacque made a few items to be sold at the store.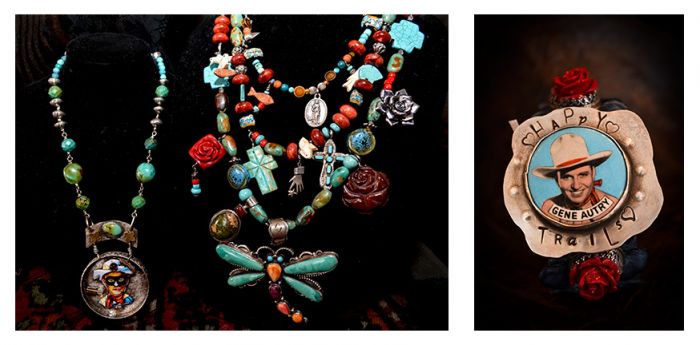 "When the shop moved to Minturn, I admired all the wonderful treasures there and realized that Jane collected antique pieces and jewelry that I loved," Jacque explained. "I have thought about showing my jewelry there for a couple of years. Last summer I decided to create a few pieces of jewelry with a western theme that I thought would be good for The Scarab."
For more information, please contact us.
Let us know what you think! We would love to hear from you.