The Mesa Collection Meets Cordillera
Kelli Holtz of Holtz Design Studio works in unison with The Scarab in order to create the perfect space for her Cordillera clients. As the project progresses, Kelli explains, "Sometimes finding the perfect rug is like finding a needle in a haystack. For this discerning client, the needle was extra small and the haystack was extra large" The prize winning needle ended up being a beautiful navajo inspired design from The Mesa Collection by New Moon Rugs.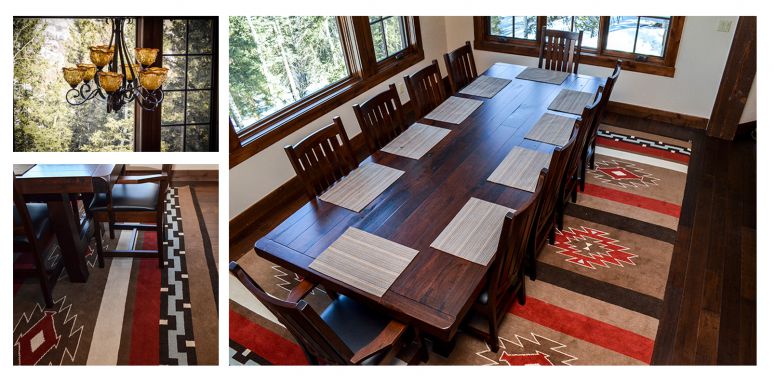 Kelli comments, "I had been working with this client for several months designing custom furniture when it came time to start looking for rugs. We went to The Scarab and I soon learned that my client had a great interest in rugs. It was just a few years ago that they visited Turkey and even brought back a few rugs with them". Owner of The Scarab, Jane Rohr, was born and raised in Istanbul, Turkey. This lead to a synchronistic connection between our shop and Kelli's clients. Kelli remarks, "I honestly can't remember how many rugs we looked in total but I can't thank The Scarab enough for their help".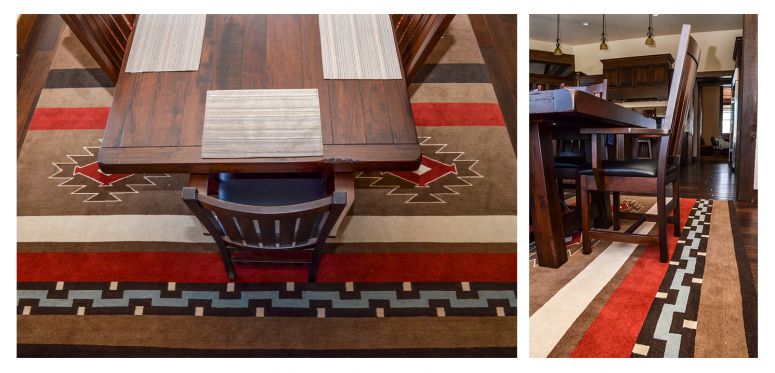 Photography © Janie Viehman
Related Information
Learn more about The Mesa Collection.
See The Scarab's Collection of Mesa Carpets.
Read more about New Moon Rugs.
Discover more about Kelli Holtz.