2016 and 2017 Rug Collections
Designer Robin Gray is no stranger to bringing a fresh approach to creating works of art for the floor and her 2016 and 2017 Collections showcase her artistic eye and architectural style. Gray says "the 2016 Collection is mostly about surface design and the 2017 Collection is all based on colored pencil drawings" she's created.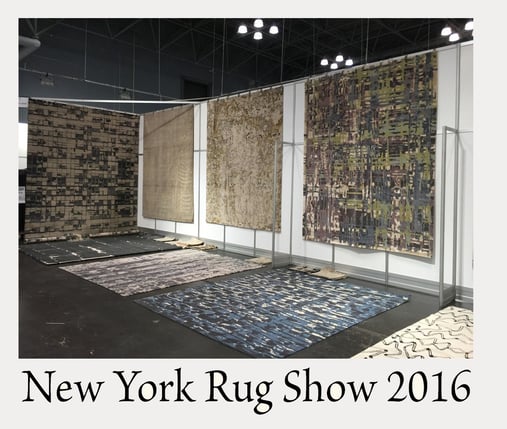 Described as a new and diverse collection, Gray says her concept is "mostly about surface patterning on various materials." For PENCIL GRID and OUT OF SQUARE, Gray notes that she ventured out of her usual color palette by "playing with interesting new colors and combinations of colors."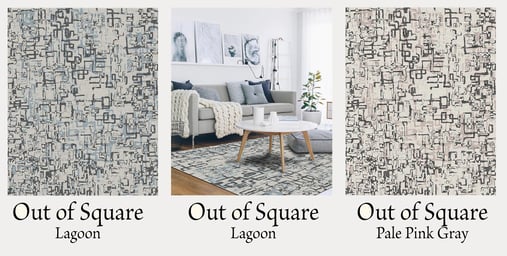 Her travels came into play as MATADOR is inspired by bull fighters and FAÇADE is inspired by her trip to Bangkok a few years ago. Gray goes on to say that the other designs are textures and patterns she's photographed or interpreted in the states, including SPANDRIL which represents her interpretation of steel framing of an unfinished building.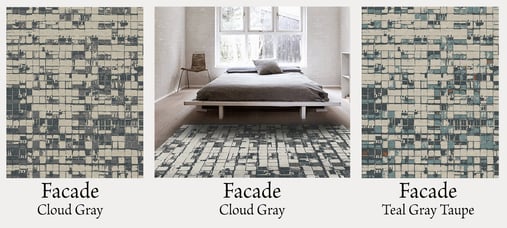 Although Gray's initial process constantly changes, her method for the 2016 Collection entailed choosing drawings she had been playing with for a while, putting them into her rug program while starting to refine the colors/pattern, and then playing with various color combinations until she was completely satisfied with these contemporary and transitional designs. Next, she took the final designs/colors, selected wool/silk colors, made strike offs, and tweaked the colors a bit prior to making the actual rugs.
All the designs in this collection are made of wool with either bamboo silk or silk and are anywhere from 65-knot to 100-knot and were woven by her weavers in Nepal.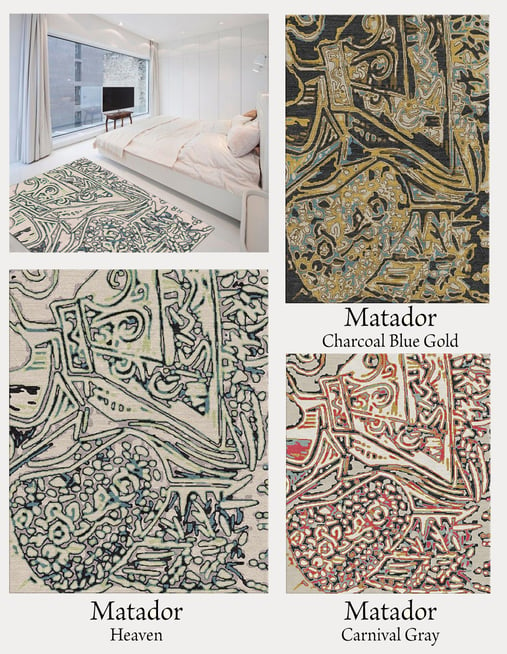 "When I send a rug order they have the colors and the information to do the actual mapping from the files we share," Gray explains. "They are masters at making the designs come to life so I trust them completely. I am going over in another month or so to work on the new colors for the 2017 Collection which are not represented in the standard color pom set we share. It's great fun to go and actually work there and see rugs under construction and be with the people making them."
While in Nepal, Gray will also talk to her weavers about various fiber combinations, textures, and weaving techniques, which requires her to be physically with them.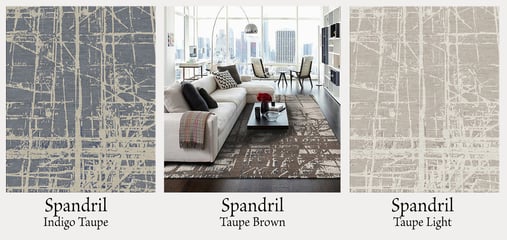 She adds, "I am always inspired by the environment in Nepal: the people and the rugs in their various stages of construction from the raw materials to the dying, weaving, and washing. All of it is fascinating and stimulating for me."
For these collections, Gray showcases a variety of patterns and designs which she says so far have been popular with customers who are attracted to her bold, yet thoughtful, color palette choices.
"This collection has been very well-received, perhaps because many of the designs have a more overall patterning that can work in many different room settings," she explains. "I think some of the new colors I've incorporated are popular right now, including the blues and blue greys as well as the gold/grey ones. Another color combination I see gaining popularity is the mauve purples and pale pinks, along with the greens in the newer designs."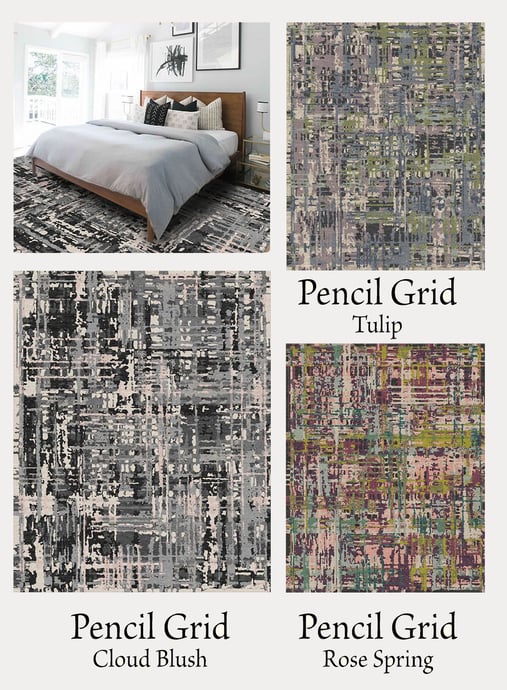 Like all of her designs, Gray's 2016 and 2017 Collections offer different color combinations within each design. She points out that because it's often difficult for people to visualize how much a design can change depending on the colors used, part of the thought process behind the color variety is to demonstrate those differences.
Gray adds, "I am very excited about these new collections because I think the designs are interesting yet subtle enough to blend with many interior design styles without overwhelming or dominating the space."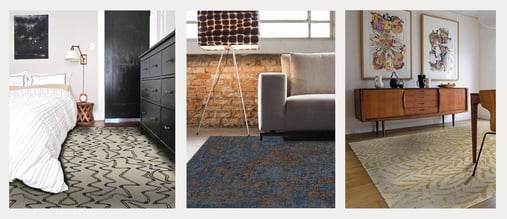 All of the designs in the 2016 Collection are currently available to order and all of the rugs can easily be customized to meet a client's desires. The 2017 Collection will be released in December 2016.
For questions about more new rug designs, contact us.
Related Information
Read more about Robin Gray.
View our collection of rugs from Robin Gray.