A Traditional Persian Rug with
Contemporary Design

The Embargo Has Lifted
In January 2016, the Persian rug embargo was lifted allowing for the importation of handknotted rugs including the beloved contemporary Gabbeh rug. Having always been sought after, we are thrilled to have Gabbeh's available again.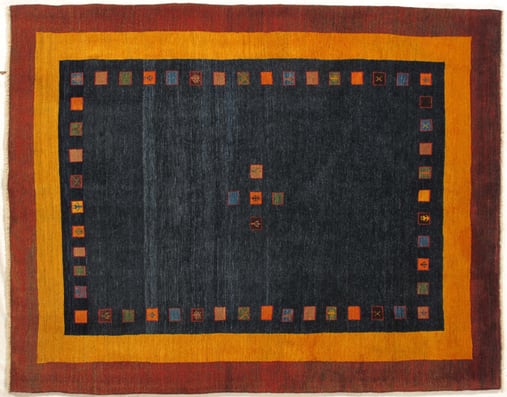 A Gabbeh, which means rough, is the most famous type of coarsely woven Persian rugs. With a greater number of wefts, Gabbeh's feature a thick, soft and long-piled weave. Typically hand woven horizontally, these modern rugs are easier to detach and transport for migratory tribes.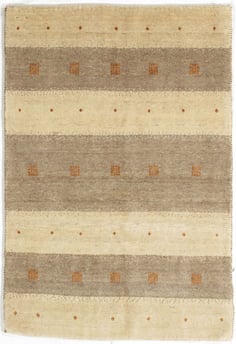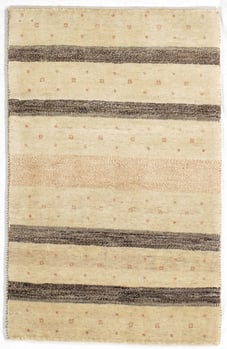 Gabbeh's have more of a luminous luster than most rug designs as the lanolin from sheep in these regions provide for a unique look and feel. Woven with hand-spun wool, which is either used in it's natural color or is dyed from plant sources.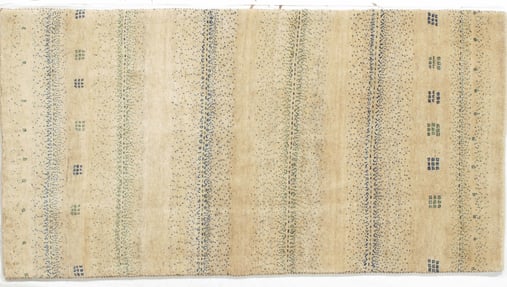 A Gabbeh shows patterns that reflect tribal life and nature, sometimes featuring animal motifs honoring the animal's that are so essential to their livelihood. Reflecting the mood of the weaver, some Gabbeh's can hold an irregular apprearance illustrating the highs and lows of life.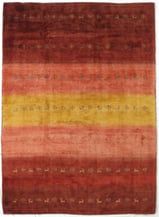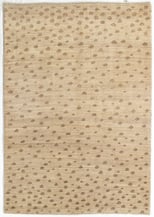 As James Opie once said so eloquently, "Every piece is new. When we have seen ten, twenty, fifty of these rugs, we have still seen only a fraction of what they are and can be."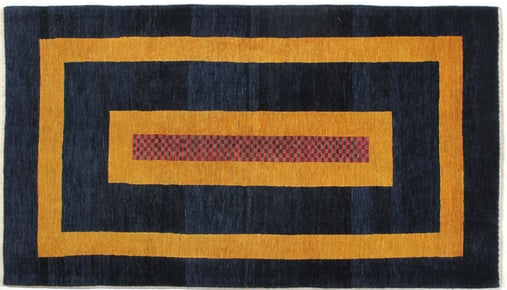 View our collection of Gabbeh Rugs
To see larger images of these rugs, click here.
Related Information