Hamadan Area Rugs including Sultanabad, Ushak, and Vase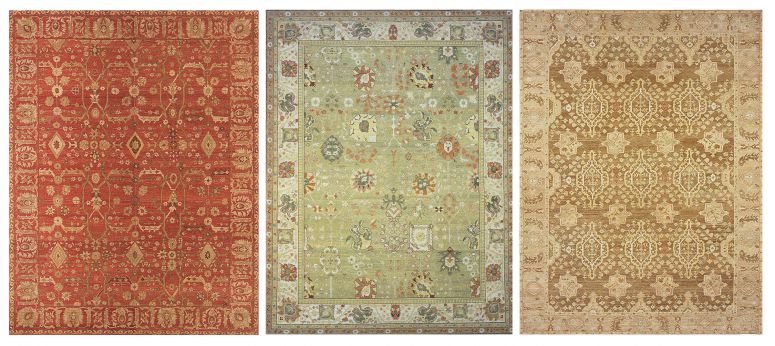 Although M&K president and designer Teddy Sumner credits his Master of Fine Arts degree from the University of Washington for his understanding of scale, color and composition, his inspiration comes from everything he sees. "The world is so full of design resources that I could not try to list them – from traditional textile design to modern art to the way light reflects off a wet dog's coat," he said. This story covers three well balanced designs from Michaelian's designer rugs.
A Collaboration of Design, Texture and Colors
In the early 1990s Sumner found inspiration from a more specific source when he purchased a small Hamadan rug at a tag sale down the street from where he lived in New Jersey. Intrigued by the fact that the knot tops were visible and gave off a luster and created a surface texture unique to this weave, the rug gave Sumner ideas for something innovative that would bring cultures together.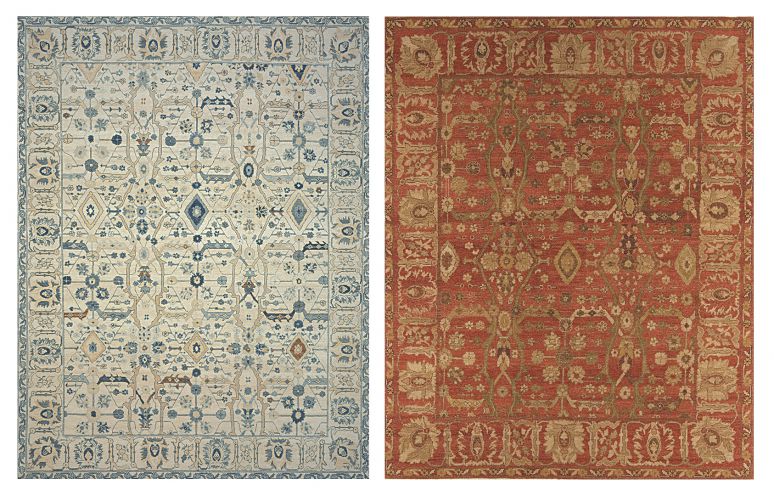 The Hamadan Collection is named after an ancient city in Iran in which blossomed a culture of weaving and art specific to that area. Featuring a particular hand-knotted weave that M&K has made for over 25 years, this particular weave of rugs are known for having a relatively flat back (the weft tension in both directions is even) and for the use of a hand-knotted Turkish weave. The project brought experts from China and Colorado together to assist with the instruction of proper hand-spinning and the use of natural dyes. They shipped in yarn from Turkey and natural dye stuffs from several other countries, resulting in a hand-knotted rug with character created by a collaboration of many people with different cultures and skills.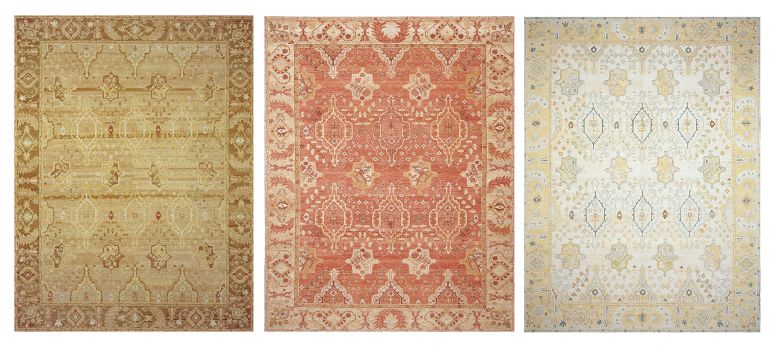 According to Sumner, "The design idiom of Hamadan rugs is generally informal, somewhat tribal, not unlike Kurdish rugs. They are almost indistinguishable from 100 year-old rugs from central and northwestern Persia. Today the Collection rugs remain some of our most popular, and continue to set a benchmark for quality and integrity of materials and process in the rug world."
The Sultanabad, The Ushak and The Vase.
The Sultanabad rug originated as a 19th century Persian Bidjar design which was adapted for export to Britain, then further simplified and reinterpreted by Sumner, became one of the most popular and admired carpet designs. It's somewhat larger scale commands attention and adds boldness to a room.
View the Sultanabad Selection.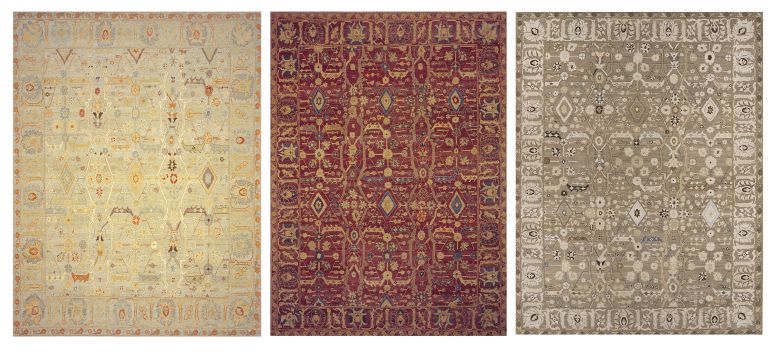 The Ushak rug is an adaptation of a traditional Turkish design. The essentially geometric design, with supporting ornate elements lend to its versatility in transitional colorways. The scale of the design melds easily with sophisticated fabric patterns and many styles of furniture.
View the Ushak Selection.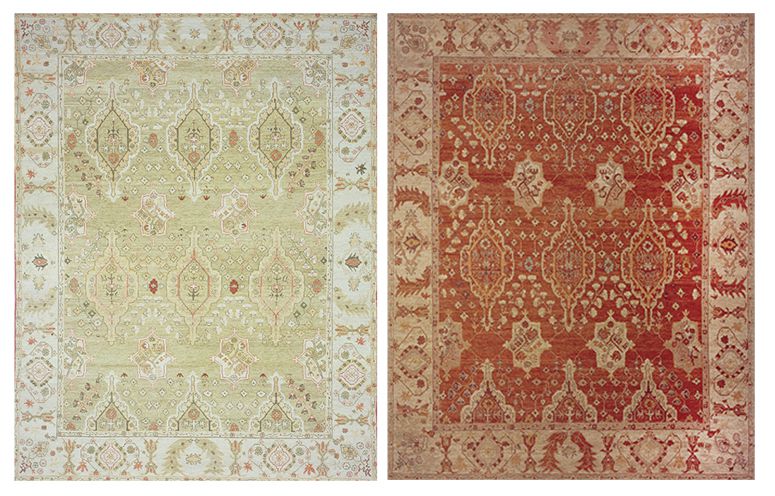 The Vase rug interprets the garden inspiration of Tabriz carpets. Opened up somewhat to reduce the original busy-ness while still retaining the original lyrical flow of the design, it brings a soft, fresh feeling to any room.
View the Vase Selection.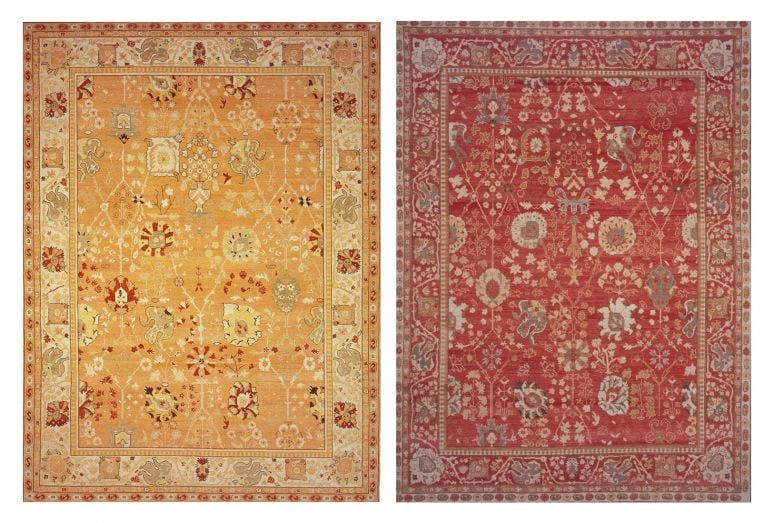 All of the rugs play nicely together and create an easy flow from room to room. The signature M&K colorways are what elevate the Collection to visual poetry and set it apart from mere imitators.
Related Information
Learn more about Michaelian and Kohlberg.
Read about the support of Afghanistan rug production in our featured story about Michaelian and Kohlberg.