By Kelsey Cole & Yvonne Jacobs of Slifer Designs

Designed by Kelsey Cole and Yvonne Jacobs of Slifer Designs, this Vail, Colorado home features four bedrooms, four-and-a-half baths all designed in a mountain contemporary décor with treasures they've collected from all over the globe.
According to Cole, eclectic accents from the client's travels and existing artwork were incorporated in the home, making the project even more authentic and fascinating.

"The client has a good eye for interesting pieces so we were able to add to their already diverse collection," Cole explains. "Their pieces include statues from Africa made out of beads, assorted baskets, and beautiful pottery so we added some authentic African necklaces/beads that they actually saw during their last trip to Africa. Combining their art with our additions elevated the uniqueness of the space."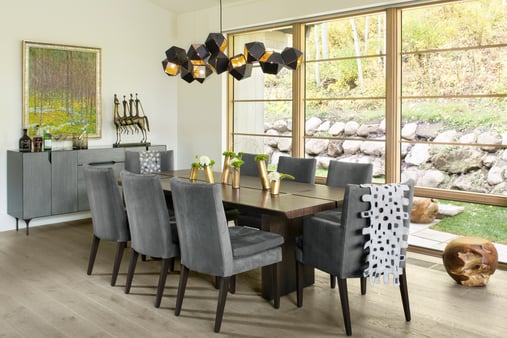 Although the home is 4,1000 square feet, the client also envisioned a modern home with a warm and cozy feel. In order to achieve their desired look, Cole used area rugs from The Scarab, textured fabrics, and furs to offset the white walls. She notes, "We needed to add some warmth, while keeping it modern and fresh."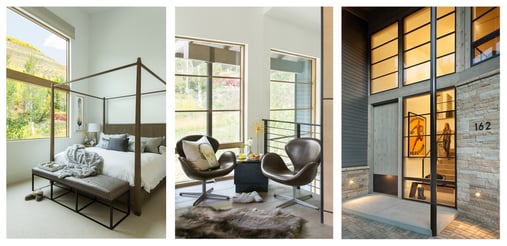 Two rugs from The Scarab were used – one as the entry runner and the other in the master bedroom. "The master bedroom rug went absolutely perfect with the style and color scheme in that room," says Cole. "Because the house has a lot of grays and whites, the entry runner fit in nicely with its white/grey woven pattern. Also, the client had a large piece of artwork that we hung in the entry so we wanted something that was eye-catching but didn't compete with the artwork."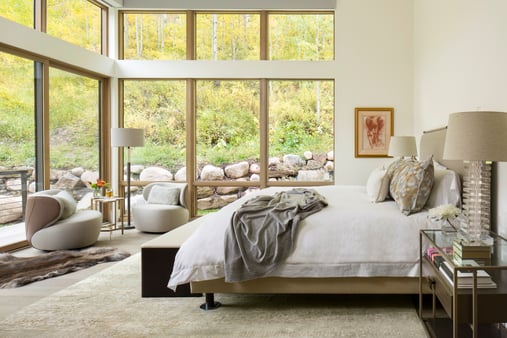 The art pieces chosen for the space were inspired by the client's personal taste and seemed to be the perfect final puzzle piece to tie together the space.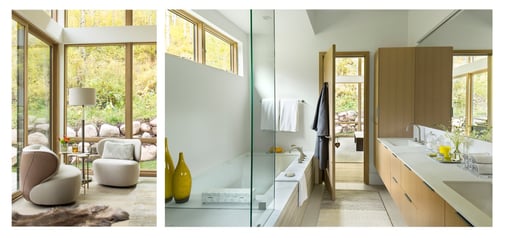 Related Information
Read more about designer Kelsey Cole.
Read more about Yvonne Jacobs.