The James Opie Rug Collection

At first glance, these handmade rugs might seem ordinarily beautiful. But, to the collector or Oriental rug dealer they quickly grab your attention, and hold it. Because rugs of this quality are costly to produce, we do not often find such treasures of textile in the markets today. The cost comes from labor intensive demands to produce carpets with such character in color and fine detailed design. They require a lot of time and very skilled weavers who are rarely available today and for a mutlitude of reasons. More often for the consumer, in order to see such exquisite classic rug designs, you must travel to a textile museum or in the home of a private collector to see comparable antiquities from which these new carpets were inspired.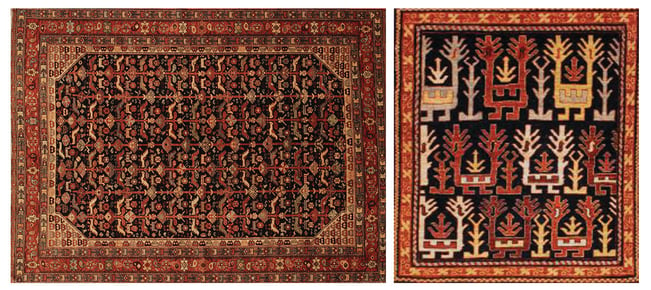 We are most fortunate to have the wisdom of rug producer and author, James Opie who has realized the importance to maintain the tradition of this type of rug weaving. In conversations I have had with Mr. Opie, he has expressed his desire to help bridge the art of rug weaving from his many years of traveling and dealing in Oriental rugs to the current market.
"It dawned on me after selling antique rugs for forty years: most of these hundred year-old rugs are no longer "floor coverings" with age, they have become works of art, and the cultural conditions producing them may never be repeated again.", states Opie recently in conversation about his Afghanistan Rug Project.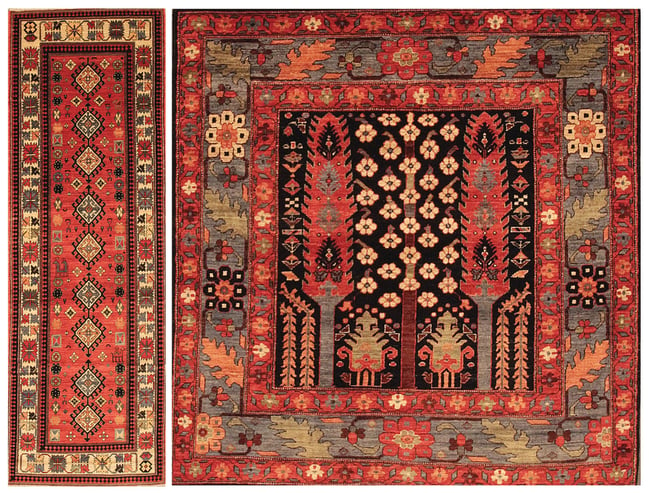 The project is primarily focused on quality rug production that helps these highly skilled rug weavers, whos families are otherwise poor, actualy thrive when discriminating buyers are willing to pay for their art and appreciate their skills. In the current condition these weavers are exposed to because of war, it is by grace and the driven efforts of Jim and a few others who value philanthropic endeavors, that we can support these weavers and the craft of quality rug weaving itself.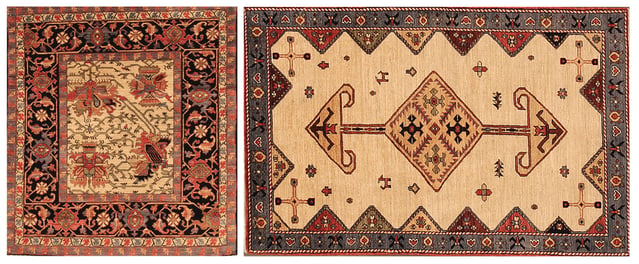 "From this outlook, and relationships in Afghanistan, came a logical idea to me", says Jim. "Make modern copies of these antique rugs, using traditional methods. Make them in the nation that needs my help the most, and see that these new rugs look as much like the originals as possible. Make them fully floor-worthy, for the next several generations."
The rugs are beautiful in design and color. Traditional and classic, these handknotted rugs are replicas or inspired by their predecessors found in printed archives, museums and private collections.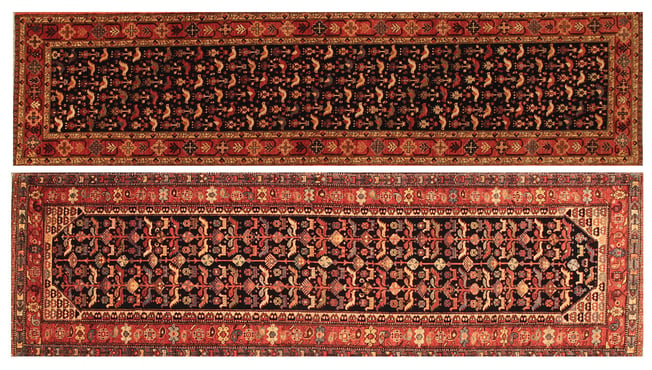 Jim further elaborated on the comparison of his rugs to the antiques of the past, "Aside from these factors, I simply enjoy making beautiful Afghanistan rugs! I acknowledge that the designs are not my own. Pieces in the collection express my tastes, but I designed very few of them. The weavers and centuries of tradition did that."
Nothing lasts forever, particularly when it comes to handwoven textiles and these carpets will be the antiquities for the collector of the future. Thanks to Jim and the families of weavers in Afghanistan today for their efforts to share with us.
View The Scarab's selection of James Opie Rugs.
Latest News
Read James Opie's bio.
Breaking bread with James Opie in his story of Nabi.
Learn about the Afghanistan Rug Project.