Three Generations of Quality and Creativity
Founded in 1990, Ariana Rugs Inc. is currently operated by siblings Alishah (Alex), Ahmad and Nadia. Originally from Afghanistan, the family has turned the company into the center of the country's carpet culture which is something Ahmad and his siblings are proud of and take very seriously.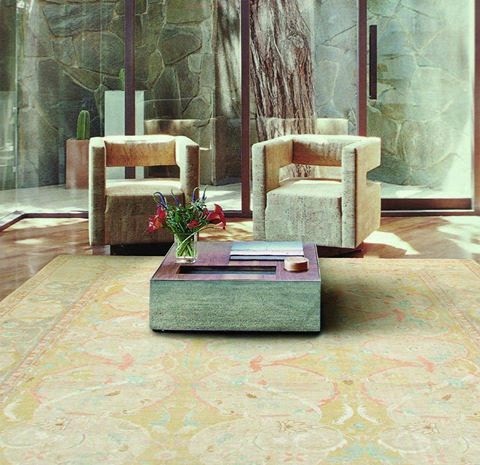 "We come from a well-known rug manufacturing family and we feel responsible for carrying on the tradition that has been passed on to us," Ahmad explained. "It is important for us to expand on the legacy of our predecessors as we continue in their tradition. They always stressed taking good care of your weavers and employees. By understanding the importance of our duties, we were able to go forward and become the best in what we do."
In addition to taking care of their employees, the Ahmadi family gives back to their community. Because of the work they do to help the people within Afghanistan, the family has been recognized by the Afghan Government and recently received an Excellence Award by the Afghan Chamber of Commerce and Industries.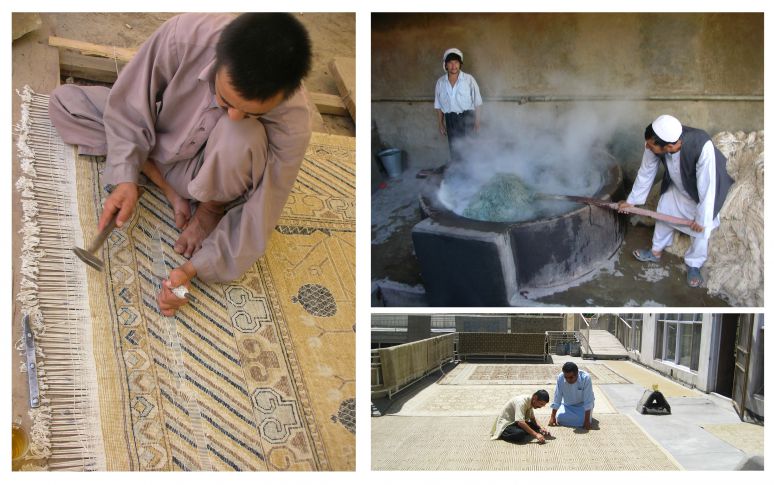 Rug Dynasty in the Ahmadi Family
After leaving Afghanistan for Europe and ultimately ending up in the United States in 1986, the family continued to work in the industry to make ends meet. In the United States they began working closely with high-end interior decorators and attended major rug shows.
"These experiences helped us better understand western design and culture and the potential for the United States rug market," Ahmad said. "Having three generations of manufacturing experience in Afghanistan, we were well-versed in Eastern designs and patterns. Our success, I believe, is due on our ability to draw on our vast knowledge of the rug industry in both cultures, allowing us to develop award-winning rugs in traditional and modern styles."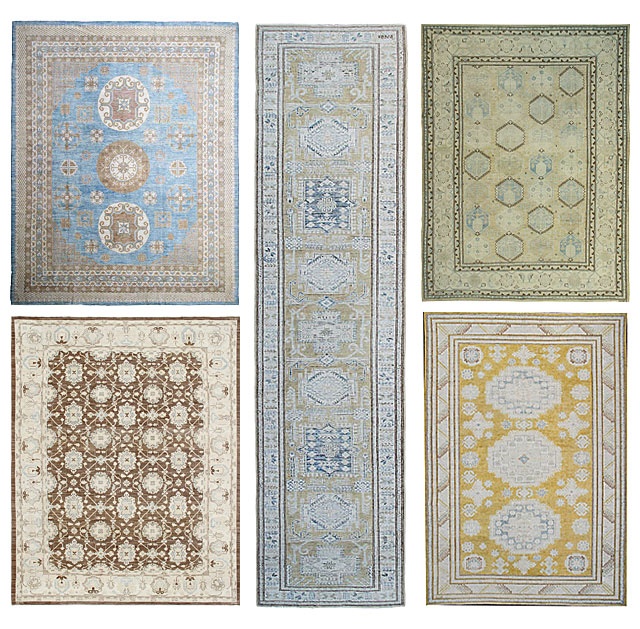 Decades later, their hard work has paid off and in 2012 Ariana Rugs won the Domotex Traditional Design Award which is one of the highest awards in one of the most competitive categories. As a result, Ahmad said "the bar has been set even higher."
He added, "We work with clients that expect nothing less which challenges us to continue to develop and produce only the highest quality rugs."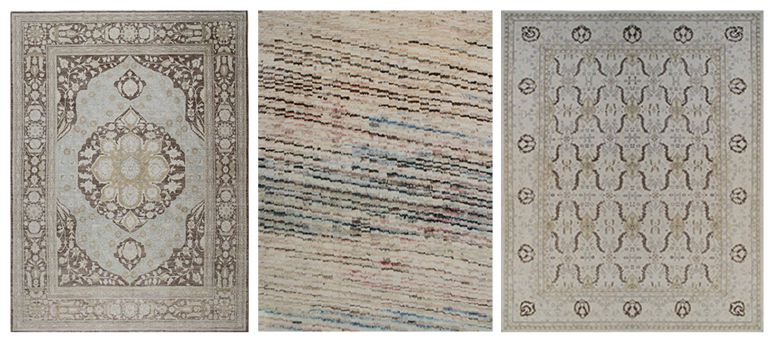 Area Rugs as Authentic Art
The rugs are in high demand and they are usually snapped up at trade shows by dealers in the interior design trade like The Scarab in Minturn, Colorado.
Ahmad met Larry and Jane in the early 2000s at a rug show in Atlanta where they purchased Ariana rugs for the first time.
"They, The Scarab team, had a keen eye for quality designs and colors," said Ahmad. "Soon after they came to visit us at our Los Angeles showroom and we have continued to work with each other since."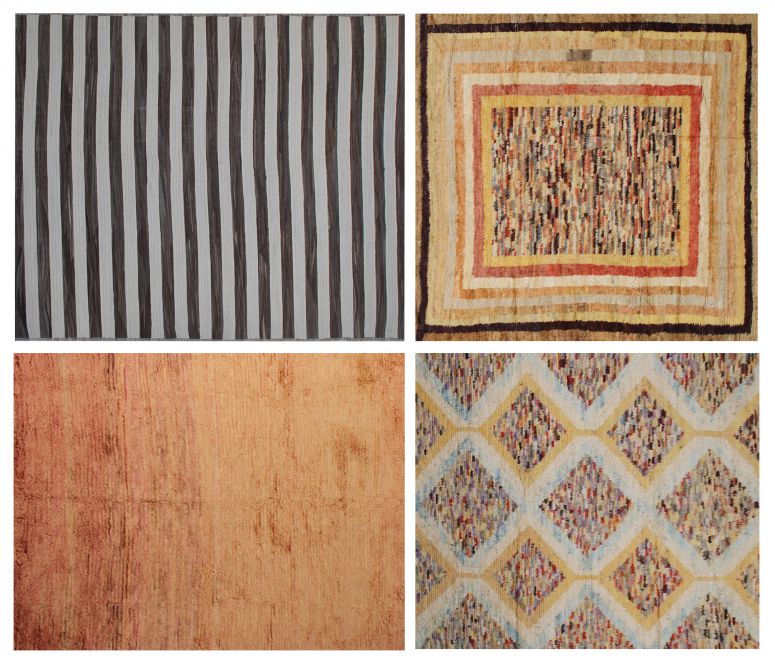 To see our selection of Ariana Rugs, click here.
Related Information
The Barchi Collection: A new line of rugs from Ariana.