From the Creative Office of Residential and Hospitality Designer Elizabeth Basso
In addition to high-end residential interior design, Elizabeth Phelan Basso has also worked in high-end hospitality design for the last six years. Located in Vail, the Austria Haus Club Condos and common spaces were done by Elizabeth, as well as a spectacular project at Arrabelle in Lionshead.
Most recently, Basso Interiors completed a unique project in the Lodge at Vail that featured two Vail Condo units with a spiral staircase combining them.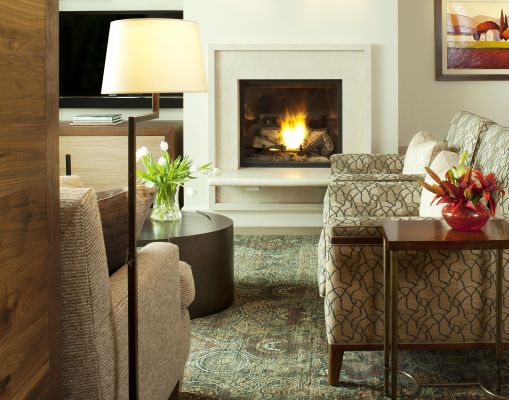 "We had to consider the small space and the fact that multi-generations use it," Elizabeth explained. "They were also looking for a comfortable, durable, stylish and unique home."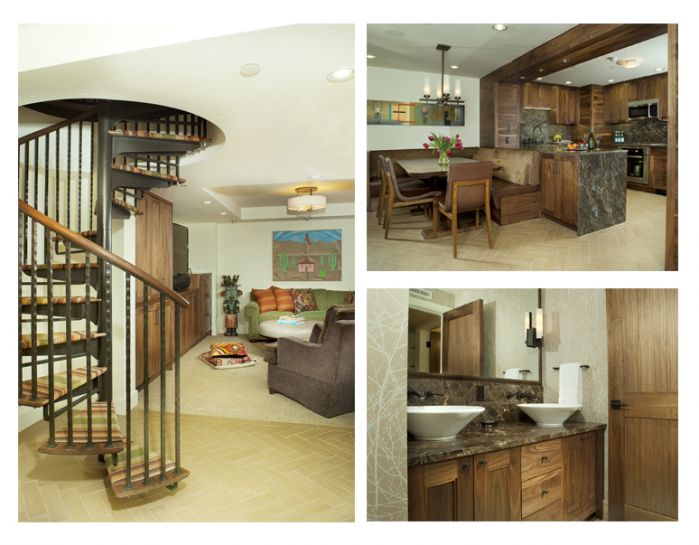 In order to accommodate everyone who would be staying at the home, Elizabeth designed the guest bath sink with two faucets so two people could use it simultaneously. Elizabeth and her team were able to move the fireplace to an entirely new wall. This opened up the space and allowed for the team to move the kitchen back into a corner where a guest bedroom previously was. These structural changes allowed for a much more open floorplan and enough space to add a bedroom on the lower level.
Elizabeth added, "We made great use of the small space!"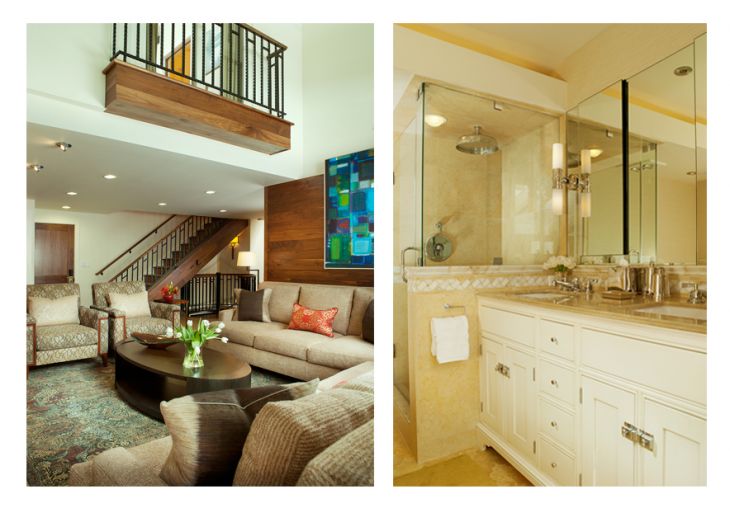 Hailing from New York, the clients had worked with Elizabeth before on an Arrabelle project for which she used a rug from The Scarab. For the Lodge at Vail home, Elizabeth used multiple rugs from The Scarab – one in the living room and a few smaller rugs in the bathrooms. Karl Krueger did the architectural work and SRE Builders did the construction while Elizabeth did the fixed finish package and all of the furnishings.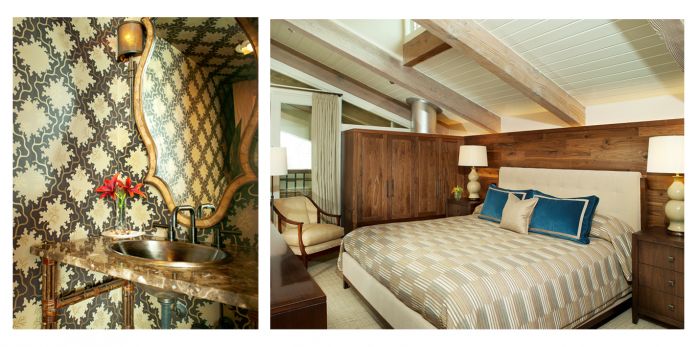 "I enjoyed making custom furnishings for this project," Elizabeth said. "The dining table went through many stages of design to come up with the appropriate shape for the space and needs. The custom media cabinetry in the living room, and some other pieces throughout, were completely customized to provide a unique design for this client. It is so refreshing to have a client willing to take a little risk in making a beautiful custom piece just for them."
For more information, please contact us.
Related Information
Basso Interiors at a Buffehr Creek Home.
To read more about Elizabeth Basso, click here.