Robin Gray Design Rugs
Founded in 2004, Robin Gray Design is based in Santa Fe, New Mexico and specializes in custom and ready-made carpets. Represented in showrooms across the United States and in Israel, Robin Gray Design provides innovative creations that are handmade by weavers in Turkey, Nepal and India.
Gray views her designs as a team effort and highly values her relationships with the weavers, dryers, spinners and finishers who are integral in fulfilling her vision. She also greatly appreciates her partnerships with the owners and staff of each showroom that features her rugs.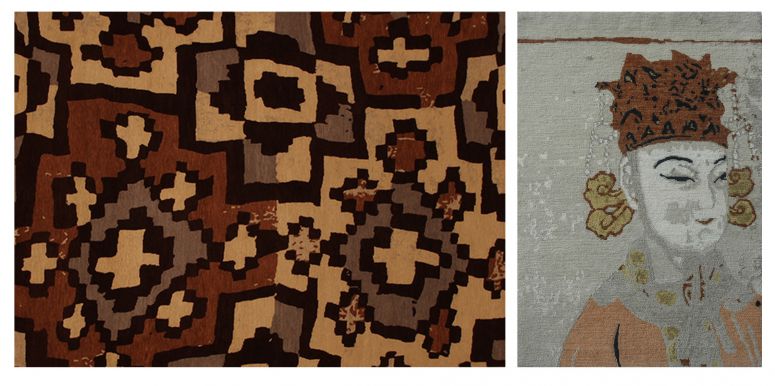 In 2012, Gray was a finalist at Domotex Hannover for Best Traditional Collection for her "Tapestry Collection." The world's most prestigious international rug show, Domotex is held annually in Hannover, Germany where they host a Carpet Design Awards event. Approximately 1,400 companies from 60 nations attended the Hannover Exhibition to showcase their latest products and new collections.
In addition to her father, the people she's met while traveling and the weavers she works with, Gray's inspirations are based on the details she sees in her surroundings.
"I am inspired by so many things I see," she said. "A number of the designs in my new collection 'Street Talk' are from photos that I have taken of old doors or graffiti or old walls, patterns I see in water or on the side of an old bus, you name it."
She continued, "Sometimes I will sketch something and then either put it into my architecture program to develop the design or directly into my rug program where I reduce it, manipulate it and start playing with color. There are so many variations of ways to play with an image or design, until it just 'feels' right."
The rug program Gray works on is a Nepali program that her weavers there use as well. To start the creation process, Gray sends a file that actually puts the rug into a knot count grid with the colors specified. Then she receives a spec back from the weavers for her to verify and they weave from that.
Of all the components that go into translating and transforming her art, Gray said that "color is one of the trickiest."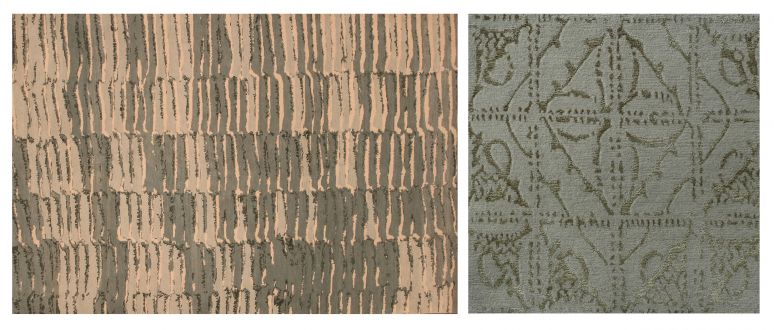 "Even though I have the color poms that my weavers use it is sometimes difficult to know what the colors and combinations are going to look like, and whether they are right together, until I receive a strike off," she explained. "Sometimes I am thrilled about it and sometimes I have to tweak things to get the result I want."
Custom Made Rugs Designed To Clients Specifications
Although Robin Gray Design offers a wide array of rug collections, Gray also creates custom designs for her clients which sometimes entails doing custom color with her existing designs so the rug(s) will work with the client's décor. When she does completely custom designs, Gray works with her showroom and the client to come up with a design they like and then she works on the color.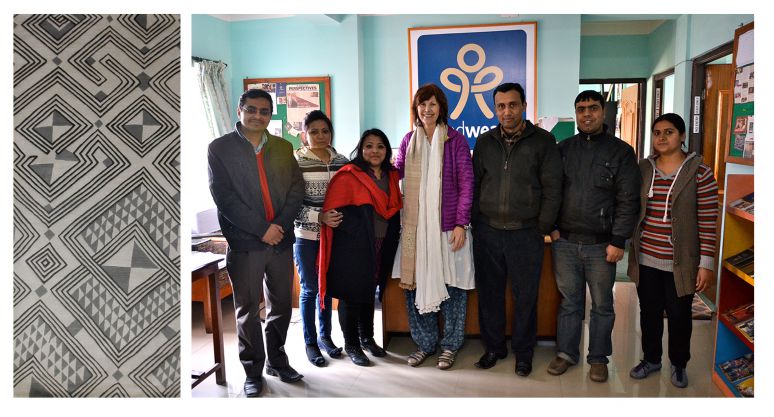 "This can take a couple of hours to a few days," she said. "The next step is to have a 'strike-off' made to verify colors and this takes three to five weeks. Once verified the final rugs take between 12 and 16 weeks, depending on size and quality, to complete."
Regardless if a client orders something from one of the Robin Gray Design collections or chooses to go the custom-made route, clients will recognize the wide variety of color and style she brings to every design.
Related Information
Learn about The Celestial Mirror Collection.
View our selection of Robin Gray Rugs.
Read more about Robin Gray.
For any questions, please contact us.
Tags: Contemporary Rugs, Robing Gray Design