If It's Made Of Wood, They Can Build It
Exquisitely crafted wood items can be found all over this Valley – from kitchen built-ins to doors, from tables to picture frames, and from benches to boxes. A lot of these unique pieces were created by woodworkers from Beyond the Tree Woodworks. Founded in 2002 by Dan Bellm and Jim Maule, Beyond the Tree specializes in "starting with something old, figuring out what to use it for and making it beautiful."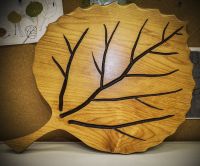 One aspect that sets Dan and Jim's work apart from other's is that they creatively retrieve their wood materials from a variety of unique sources such as barns that are slated to be torn down in places like Redcliff, Gypsum and Minturn.
"Taking something from a barn that was once a mess and turning it into a piece of furniture is a big challenge," said Jim. "When ranchers want to tear down their barns, we do it for them and then get the materials for free. The barns have to be small enough so that we can handle the labor and store everything. However, we do all of it ourselves."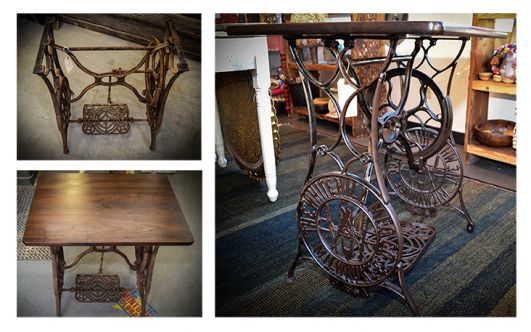 Start to finish
According to Dan, the look this type of wood provides is the trend right now. When interior designers have clients looking for that type of woodworking, they bring their ideas to Beyond the Tree, who can then make it happen.
"People love the rustic, industrial look and the idea that we take something old and make it new," he explained.
Dan continued, "New buildings and remodels are very competitive so we find that approaching galleries, architects and interior designers is more the way to go. Anything we can spread our little shop into is great for us. We want to use our skills in different ways and we enjoy the challenge of building different things."
Beyond the Tree handles each project from beginning to end. They can do anything custom, whether that's items for homeowners and interior designers or specific pieces of furniture. They are a one-stop shop - they look at the job, bid it, handle all the drawing and designing, build it, finish it and install it. Over the years Beyond the Tree has also done commercial jobs including hotels and restaurants.

"A lot of times we'll start with people's businesses and then they'll ask us to do stuff in their homes," said Dan. "We pride ourselves on providing the best quality and we always take the time to make it right."
Talent and knowledge
Both Dan and Jim bring over 20 years of skill and experience to woodworking as they both realized their passion for it in high school. Their partnership began in 1996 when they met working at the same wood shop in Eagle. Six years later they opened their own shop. While Dan is a fifth generation Minturn local, Jim moved to the Vail Valley in 1995 from Pennsylvania. He initially came out to Colorado on a hunting trip with friends and family. He later decided he wanted to live here permanently.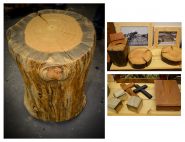 "Minturn still has the little town thing going on and people like that," Dan said. "Growing up here you don't realize that over the years the people have definitely changed more than the town."
In addition to creating unique furniture, Dan and Jim also produce custom textures and carvings to give anything made of wood a vintage feel. They are currently working with AK Custom Designs guitar designer Zach Beatty.
"We take new wood and give it an older texture. For Zach, we are taking his new guitar bodies and making them look older by putting more realistic texturing on them," said Jim.
Local friends
Jim and Dan were introduced to Zach by The Scarab merchant Larry Stone, who Dan has known since the late 1980s. Larry and Dan were on the fire department together and when Larry and Jane were looking for local artisans and craftspeople to help support the philosophies of The Scarab, Beyond the Tree was a natural fit.
Jim added, "Larry brings us ideas and wants us to get creative. He introduces us to people like Zach or interior designers whom we can then work with to make their vision a reality."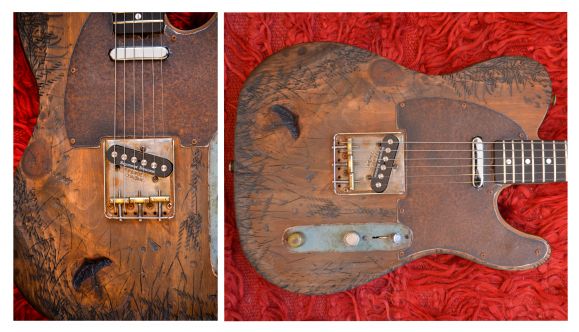 When Jim and Dan aren't working with wood, they can be found spending time with their families, hunting, fishing, dirt biking, snowmobiling, skiing and snowboarding.
For more information, please contact us.