Basso Interiors Creates Farmhouse-Style Decor

Located in Buffehr Creek, the spacious three-bedroom, three and a half bath home features beautiful views of Vail Mountain and belongs to a second homeowner who grew up skiing on the mountain that she can see from her home. Although the homeowner resides in San Francisco full-time, she worked closely with Vail interior designer, Elizabeth Basso of Basso Interiors to complete the project, which deeply reflects the client's personal ease of style. Their work together included using some of the homeowner's parents' antiques and showcasing an impressive collection of art.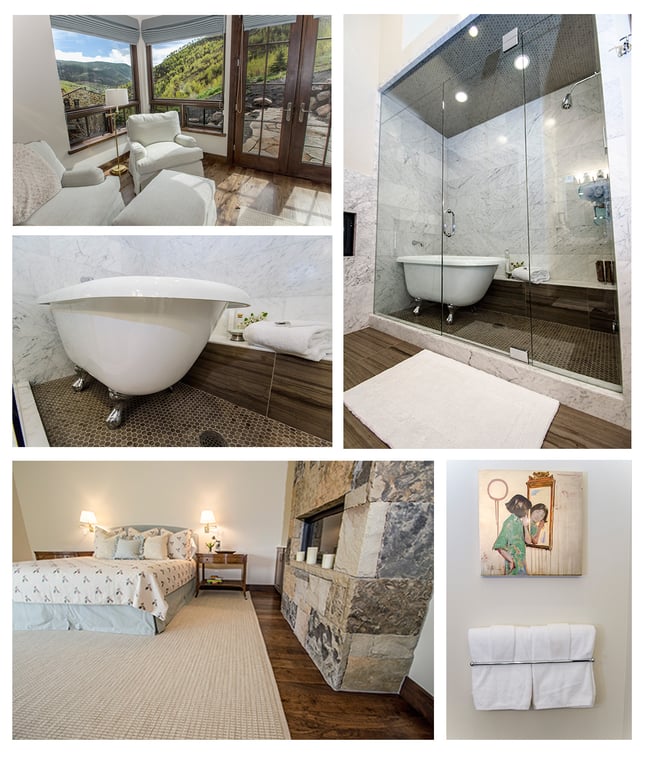 According to Basso, her client's self described taste in decor is traditional and said she was looking for country-style furnishings so they went with a more modern farmhouse feel throughout most of the space. She used a simple red and ivory palette to brighten up the space and satisfy the client's appreciation of strong color.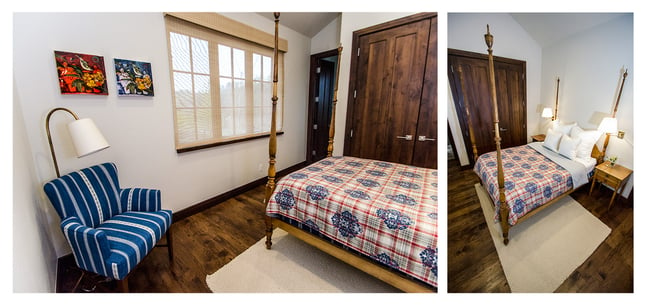 "The client loves color – as you will see in the cheery cherry red sofas and the lemon yellow sectional," Basso points out. "She is a delight to work with and it was so refreshing to incorporate so many vibrant hues and bold artwork."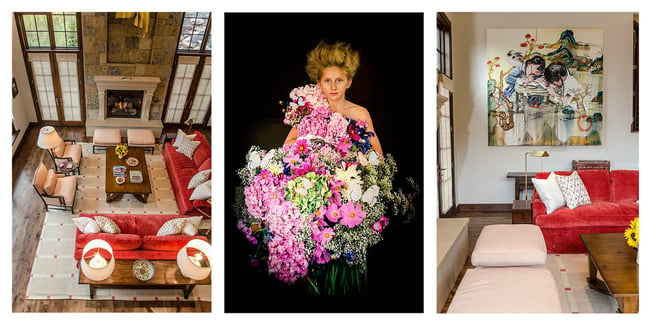 Complementing the vivacious color scheme are the antique English ladder-back dining chairs that sit on the stunning antique rug from The Scarab. The rug is from Anatolia, Turkey and features a traditional style design woven with a Turkish knot. In addition to the dining room, rugs from The Scarab were also used in the loft and the guest room, both of which are custom made pieces.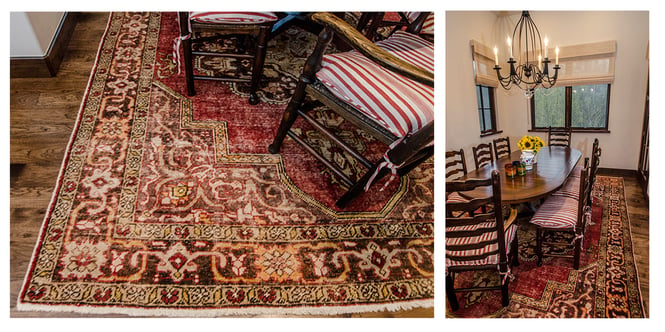 Basso has been working with The Scarab since she walked into their shop when she first moved to the Vail Valley in 1999. She enjoys her professional relationship with them because of "their laidback nature and their devotion to utmost quality and perfection." Elizabeth also describes their customer service as top notch and says, "If you are looking for something special, they can find it!"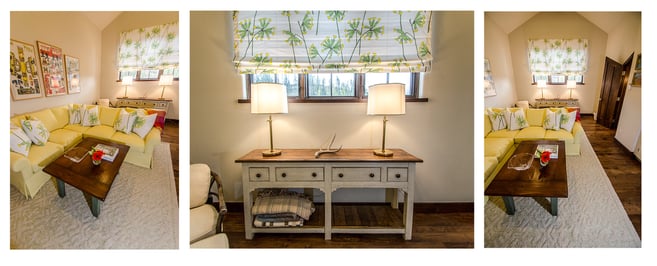 "I had an instant connection with Jane and I think she is amazing," Basso says. "They have made custom rugs for me and we have sold numerous area rugs of all sizes through the years – love them! Love the one-of-a-kind pieces they have and wish I could buy all of them for myself!"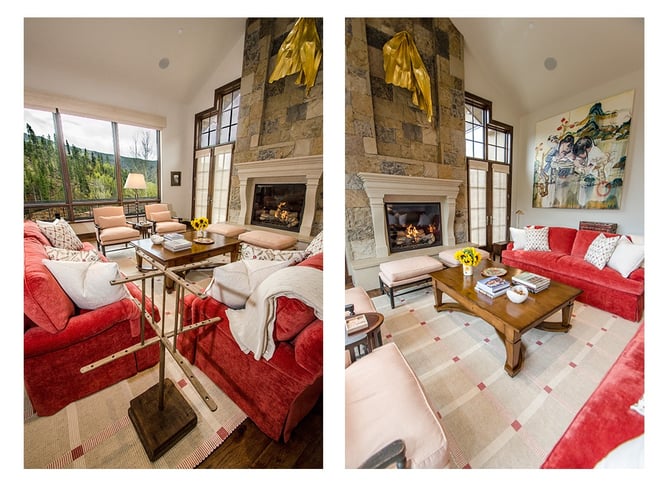 Related Information
Read more about Elizabeth Basso.
See Basso Interior's Austria Haus Club Condos.
Photography © Janie Viehman