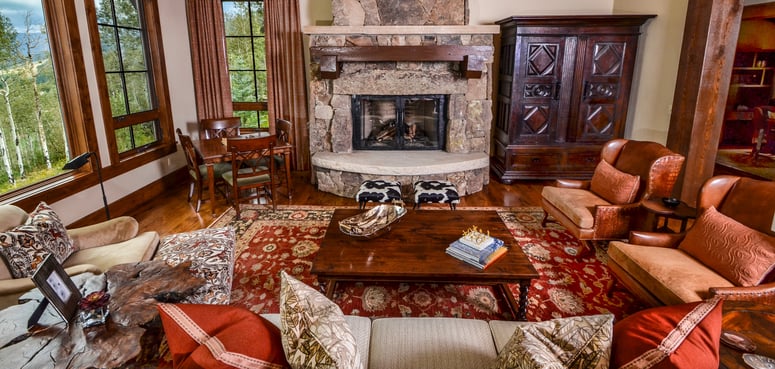 In the Ranch at Cordillera, there is a 6,600 square-foot home that contains five spacious bedrooms, five bathrooms, two powder rooms and five fireplaces. Featuring unobstructed panoramic views of the Gorge Range Mountains, the residence also boasts expansive family living areas, a large study, and outdoor patios and decks designed for relaxing and entertaining.

Frances Karsh, a Slifer Designs interior designer since 2006, describes the Cordillera home as mountain traditional style with a bit of a French country influence. She explains that "the client was looking for a functional, comfortable design where they and all the extended family could gather and feel at ease." With that concept in mind, Karsh helped the family achieve their desired look by making the space cozy and practical while maintaining an elegant yet mountain feel.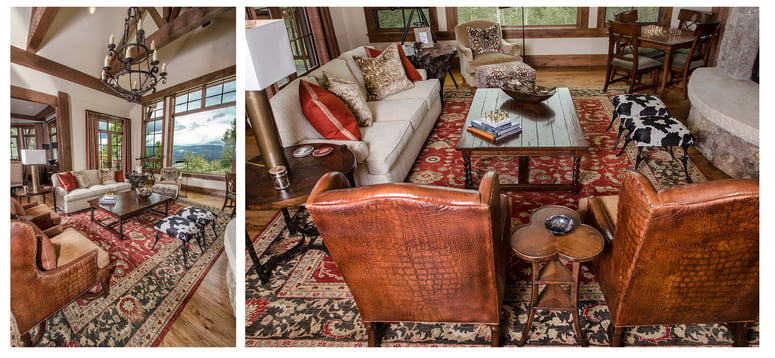 By combining masculine sensibility that included leather chairs and darker colors with more whimsical and colorful preferences, Karsh was able to bring the residence together by using vibrant fabrics and creative handcrafted finishes. Mixing those two styles together resulted in an eclectic and beautiful overall look.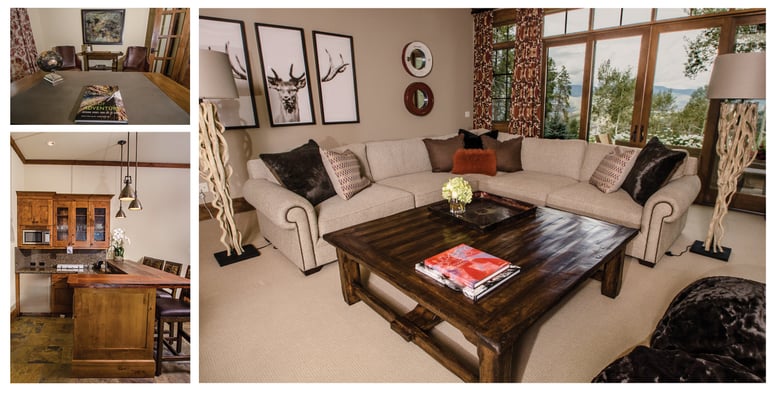 "The clients were fun to work with and were very open and easy," says Karsh. "I liked their idea of creating a family-friendly home to share and make memories in because comfort was imperative."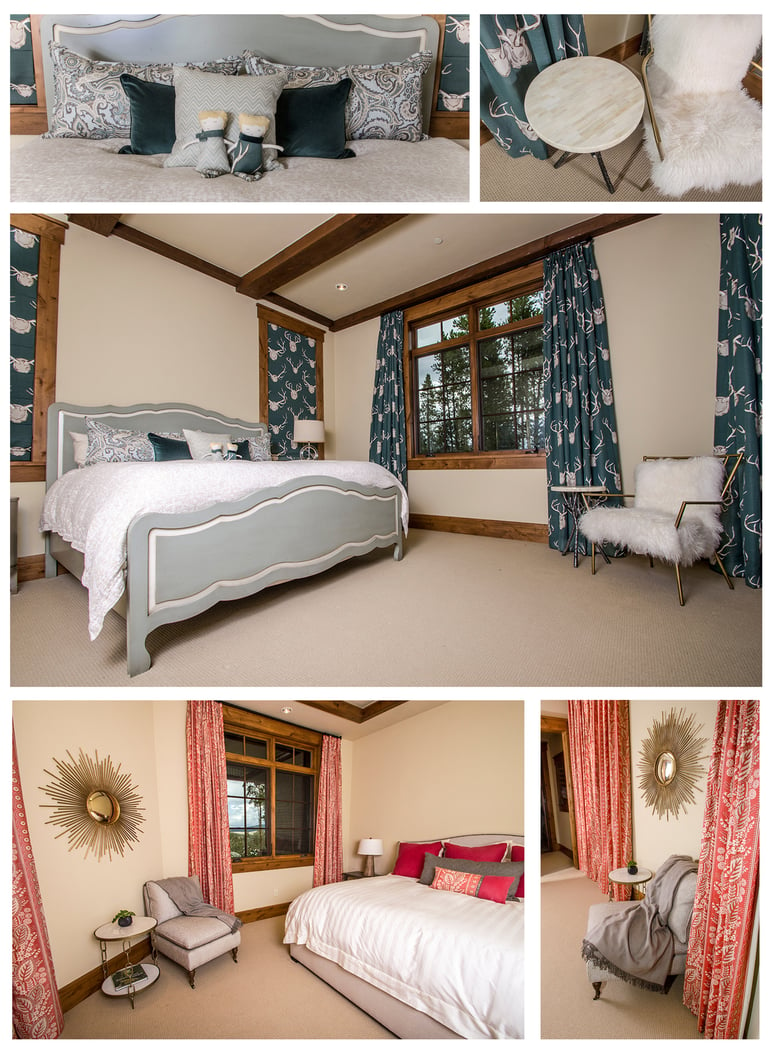 Five unique rugs from The Scarab were used in five different rooms: the hearth room, entryway, living room, kitchen, and dining room. The rug used in the hearth room had a lighter feel and textural qualities which Karsh says worked nicely with the patterned drapery. While the entryway rug was "more modern and a bit unexpected," she describes the living room rug as a "very traditional piece that grounded the whole room." Karsh points out that the living room rug's dark border and bold red color helped tie in the dining room in terms of scheme. Additionally, she describes the kitchen runner as a nice traditional piece that worked well in space.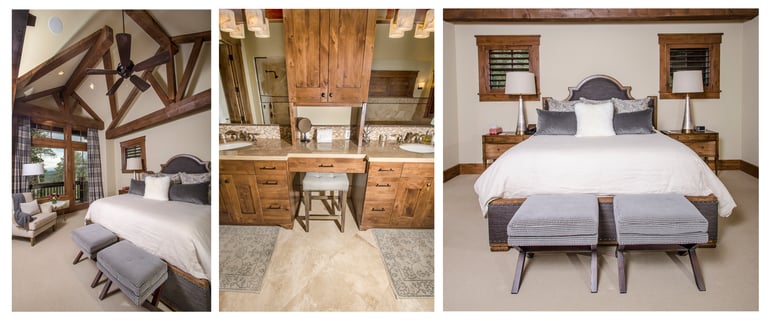 Karsh's favorite rug from The Scarab was the piece chosen for the dining room and patio entry point which she decided to place by the double doors because it added enough color and livened up the space.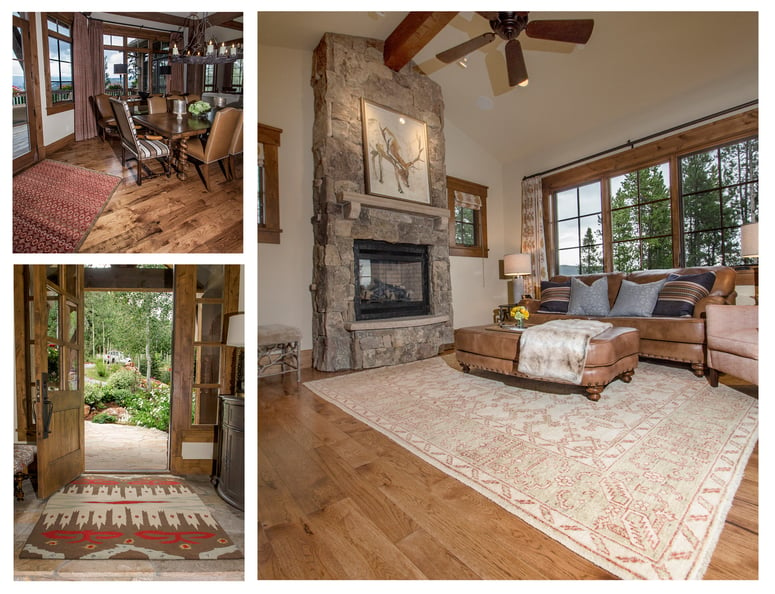 "I loved this rug upon seeing it," Karsh adds. "It had such great color that I wanted to use it in other rooms as well!"
Related Information
Read more about Frances Karsh.
Photography © Janie Viehman