French Accents Presents Their Traditional and Modern Moroccan Rug Designs

Traditionally hand-knotted in North Africa, Moroccan rugs, also referred to as Berber rugs, date back to the Paleolithic era. Historically, the handspun cloth they created was named for the tribe, and they used natural fibers to create cloaks, rugs, and other fabrics.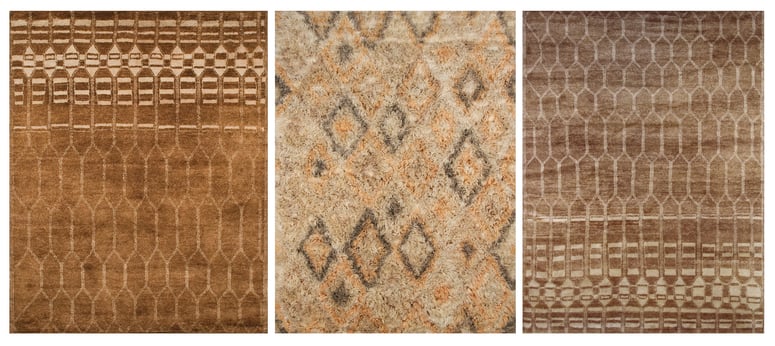 Named for the original hand-woven carpets of the Berber and Moroccan people of North Africa, French Accents' "Berber & Moroccan" line pays homage to the historical significance of the rugs by maintaining a similar look and construction. That being said, the modern industrialized Berber & Moroccan carpets are distinguished by how they're made which provides a similar appearance to the distinct knot of traditionally woven Berber carpets. These carpets are created in Turkey because French Accents found the Turkish production to be the closest in construction to the design they wanted for this line.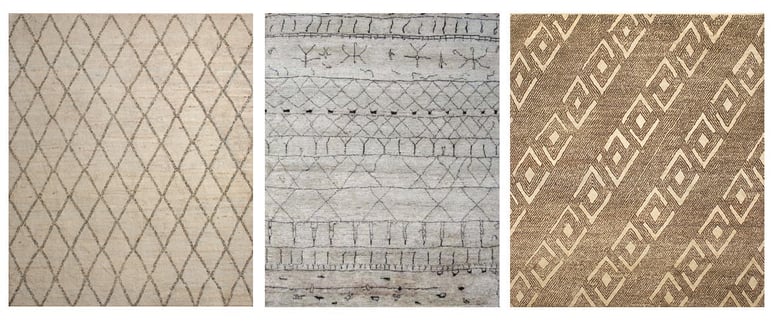 Resembling a natural undyed version of the original carpets, French Accents' Berber & Moroccan rugs generally consist of a plain color mix with simple pattern and have small flecks of dark color on lighter shades of background colors. Most of the Berber & Moroccan carpets feature shades of ivory and black or ivory and brown, which are the traditional colors. However, some designs include other colors such as coral, green, and blue tones in order to modernize the line and offer alternative color options.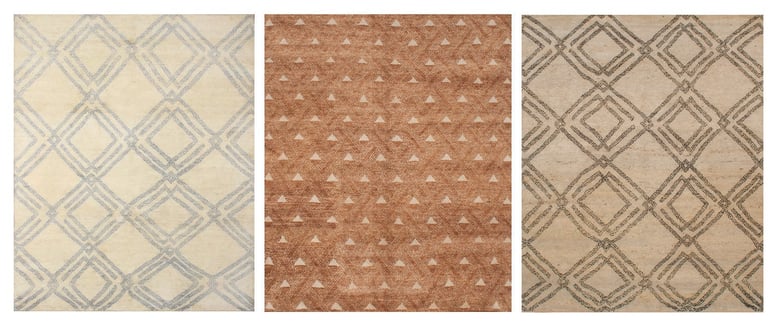 In addition to the color choices, each carpet is constructed with wool which means they can withstand wear and tear and are generally more affordable than thicker plush carpets. Because they are so durable, the carpets are frequently chosen for areas with heavy use such as offices, schools, and other high traffic areas. Berber & Moroccan rugs are also used as decorative rugs in modern, as well as traditional, homes.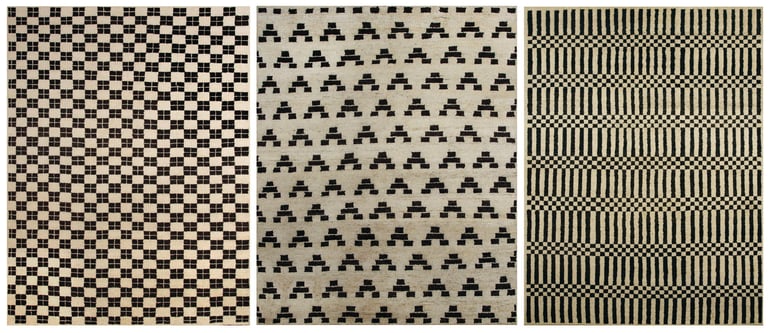 Related Information
View our selection of Berber & Moroccan rugs from French Accents.
View all Moroccan and Berber designs available at The Scarab.
Read more about French Accents Rugs.
Feel free to leave us your feedback. We love to hear your thoughts!