Sterling Silver Treasures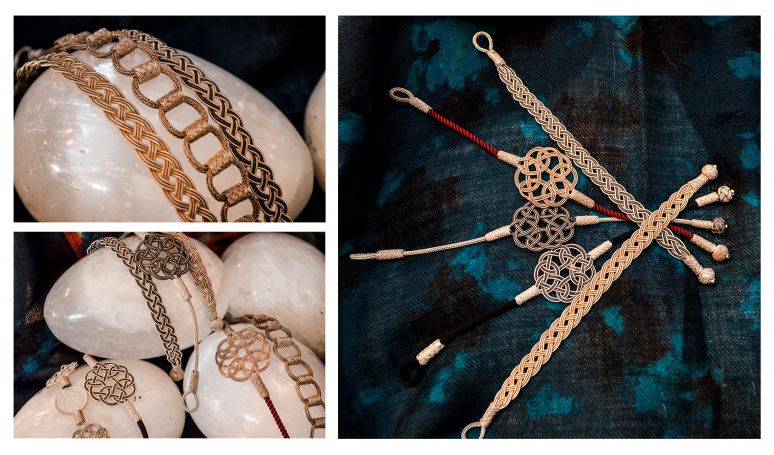 These intricate pieces are handwoven in Turkey. They are crafted with very fine strands of sterling silver and gold that are delicately intertwined to create eye-catching designs.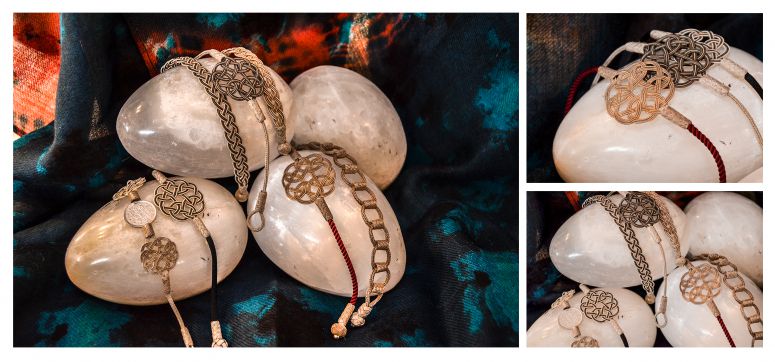 These bracelets are available in a variety of rope colors with an assortment of different sized knots and center pendants. Even the clasps on these jewels have been so delicately crafted that they themselves became a work of art.