Cheryl Tolleson: Mountain Modern Interior Design and Architecture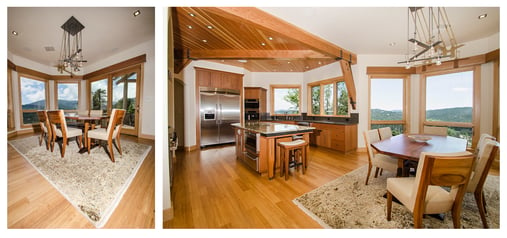 In order to create the "mountain modern" style of architecture and interior design requested by her Evergreen client, Cheryl Tolleson of Tolleson Architects selected elements that were both a unique custom design and intricate in detail. By using timber beams and accents that related to the mountains, along with furnishings that were comfortable, unique, and exquisite in detail, she created a setting that was reflective of his style and mountain setting.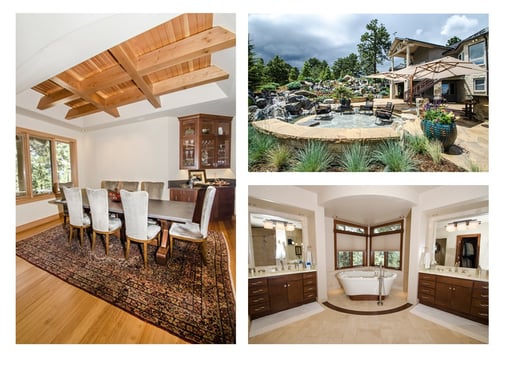 "We chose large timbers that were microwaved which is a process that reduces future splitting and checking, and then they were sanded smooth with a slight stain," she explains. Tolleson also utilized steel connections that were handcrafted by a local iron worker.

Additionally, many of the custom designed tables and chairs were created by Tolleson Architects using local wood species and exotic woods as accents. All six rugs were a mixture of vintage and contemporary pieces, and were supplied by The Scarab, which Tolleson says "added an element of softness" her client was looking for but is not often seen.

She adds, "What I like about working with The Scarab is the fact that they bring many choices to the table. I worked with their exceptional designer/broker to choose three or four rugs as options for each space. Then my client decided on the final option, with each one placed in the actual spaces."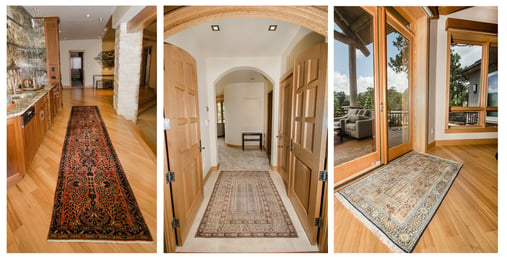 Because the main level of the home is very open, each rug was chosen based on how it worked with the custom furnishings in their respective areas and how they worked together overall. Tolleson says that the rugs, which were placed in the living room, dining room, entry, downstairs bar, and two in the master suite, brought the color and richness to the space that set everything off.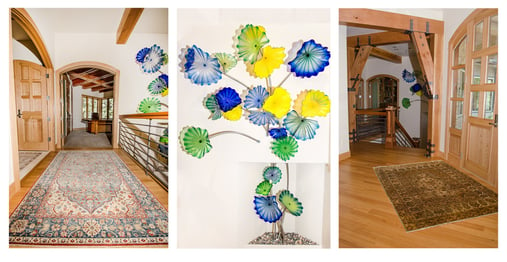 Related Information
Read more about Cheryl Tolleson.