Donna Figg Design
Located in Steamboat Springs, the five-bedroom, second-home condo needed a revamp so the homeowners enlisted designer Donna Figg to bring her skillful hand to the mountain retreat. Figg was asked to create an ambiance of lighthearted sophistication so she brought in a vivacious mix of colors and prints and five rugs from The Scarab.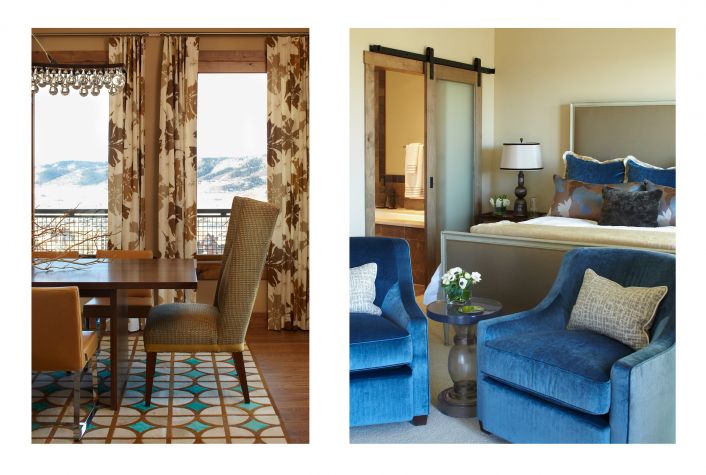 "They wanted this to be an escape, a place that was inviting and fun," Figg says. "We wanted each space to feel unique and have its own personality, so we brought a lot of texture and pattern into the home."
In an effort to create a "strong sense of arrival for the entryway," Figg used several handmade rugs for the interior design of this Steamboat Springs mountain retreat including an amazing entrance rug.
"The Scarab rug was the best selection for the entry because it was an elegant and striking piece by itself, but it also helped balance the variety of elements in the room, such as the organic cast bronze console table, Lucite table lamps, and structural mirror," Figg explained.
The Steamboat Springs rugs selection was easy with the additional rugs from The Scarab. The rugs were used throughout the residence including a custom runner in the kitchen, a runner for the guest master bath, a runner for the master bath and an area rug for one of the guest bathrooms.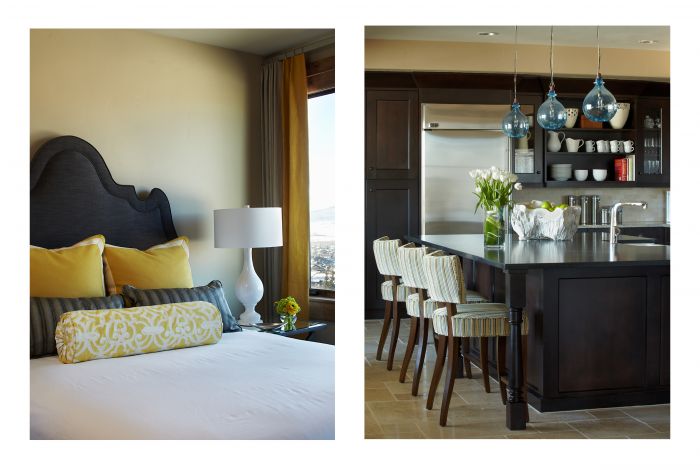 Having worked with The Scarab for over 10 years, Figg was thrilled to do business with them even after her recent relocation to Austin.
"They provide an excellent range of high quality rugs, make the process very painless and always take care of my clients," Figg said. "Even when I moved back to Austin recently, I felt comfortable that The Scarab would take great care in following up on my custom rug orders as well as ensuring a seamless installation! Plus, they are great people and always a pleasure to work with."
Related Information
Discover more about Donna Figg.