Hand-Made Stuffed Animals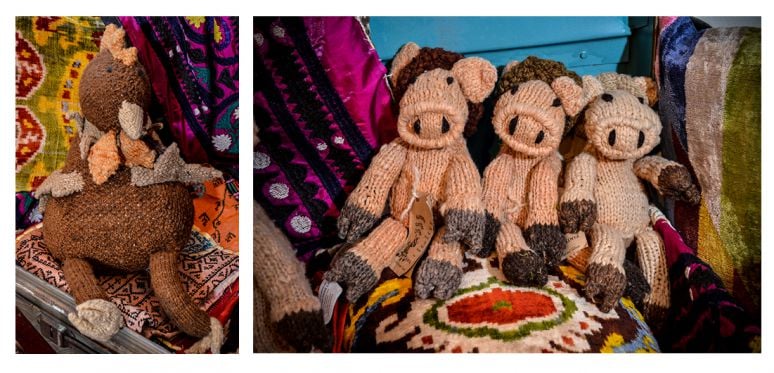 From the tranquil farming community of Njoro comes the most precious hand knit animals around. A group of Kenyan women craft these one-of-a-kind critters by hand. They gather wool from the nearby Kenana Farm then wash and dye the wool with all natural plant dyes. The final step of the process involves the women spinning the wool on old bicycle wheels!
Due to the large unemployment rate in Kenya, which runs 60-80%, those who have been able to secure employment are very well respected and admired. Women often struggle since the agricultural work is typically given to men. Kenana Knitters has give
n women in this region the opportunity to find stable work. This worthwhile social aim was created solely in the hopes of increasing income for local families. Thankfully, they have had great success thus far.

Proceeds from these Knitter Critters have done great things for all the women involved. They have completed construction of both a kitchen facility equipped with specialized drying racks for wool in the rainy season and a health center, located at the farm, that offers AIDS testing and general health check ups. Women are also much better able to pay for their children's tuition at local schools. A program has even been set up to help the women learn how to read.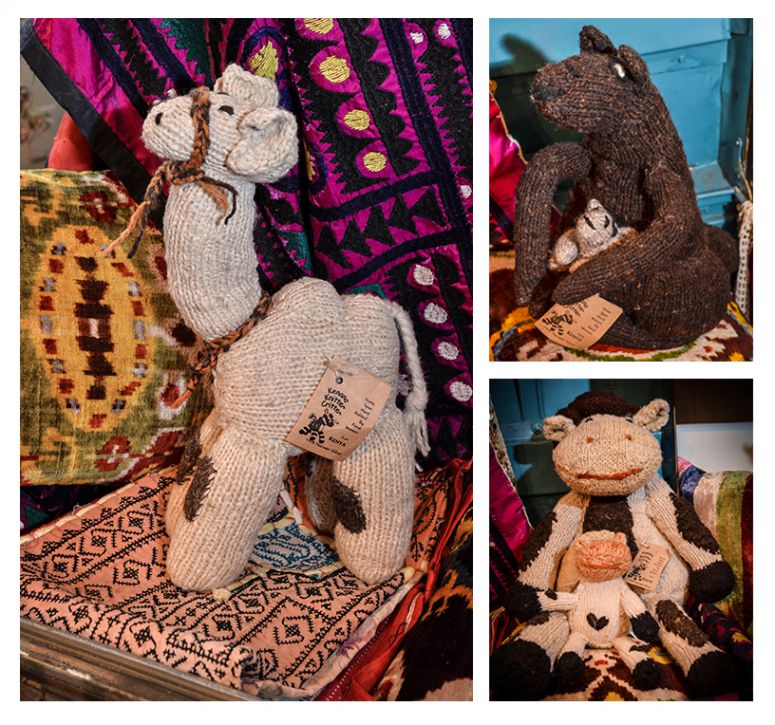 Initially, Kenana Knitters started out with only one dozen women. As time has passed and the company flourished, the group has grown to over 300 knitters and 400 spinners. Due to the great demand of wool, the organization is now also buying wool from other local sheep farmers in the Njoro region. The number of those benefitting from this organization seems to be on a constant incline.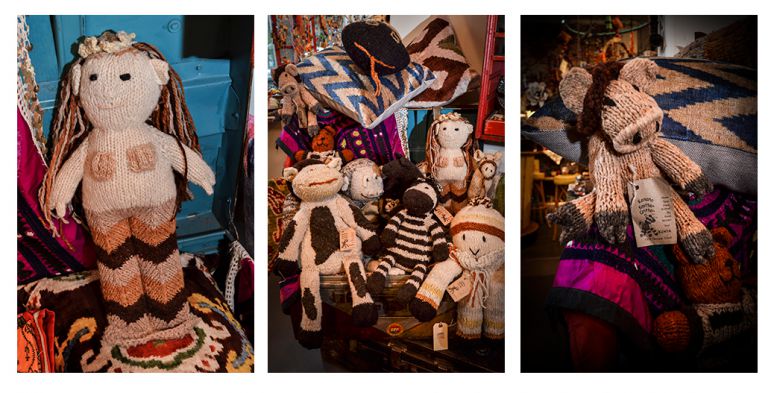 The women of Kenana Knitters gather daily to knit their craft. Luckily, they are not only good at what they do but they also LOVE their work! After each piece is completed, the women sign their name on the story card accompanying the knitted animal. These critters not only go to a great cause but have influenced as well as benefited the lives of many.
Photography © Janie Viehman
For more information, please contact us.