Leather Bands & Sterling Silver Pendants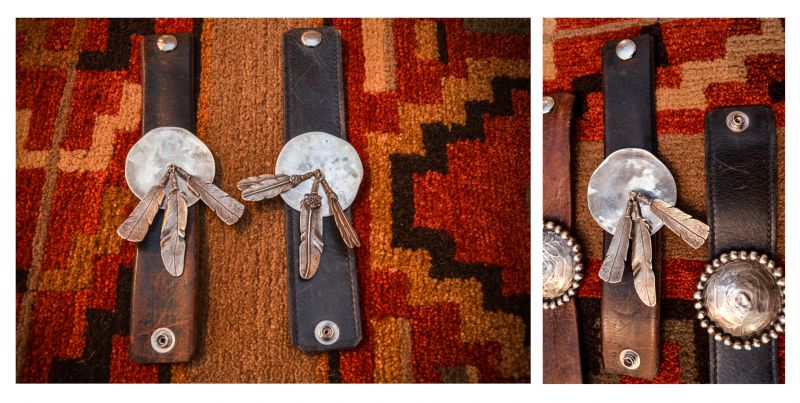 Weathered leather and molds of feathers are a perfect and flirty balance to the bold circular pendants.
These pendants were once collectively a sterling silver belt. The Scarab owner and treasure hunter, Jane Rohr, thought it was time to repurposed these beautiful silver pieces into bracelets. The pieces were then sent off to one of our favorite artisans, Dale Goodsell. Goodsell typically uses pieces of bone, antler or crystal for her bracelet's centerpiece.
Whether you are more drawn to the bold silver pendants or the rustic yet unique slices of bone, these pieces are fun and unique.
For more information, please contact us.