Jewelry Bohemian and Bold
Natalie Tischler designs jewelry for heroines and daydreamers. She strives to create timeless pieces that have an authentic feel. Tischler is inspired by bohemian ideas, bold women and living in the moment. Her handmade jewelry will see a girl through her best adventures.
"I'm on a journey, exploring themes and process. My methods include collecting, casting, polishing, riveting, rethinking and reworking objects into a collection of jewelry that is pretty, vintage-inspired and wearable", says Natalie.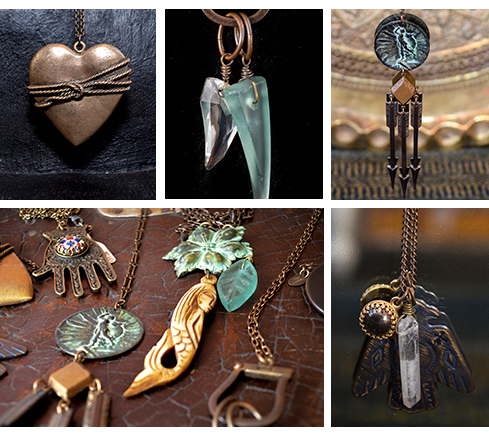 Tishler grew up in a small Texas town shopping garage sales, sewing my own clothes and daydreaming her way through school. "I studied Art History at the University of Texas. I've made vintage jewelry as a hobby for twelve years before starting Ornamental Things in 2004", said Natalie.
For more information, please contact us.