A Brent Bingham Creation
One aspect that makes The Scarab a one-of-a-kind place is the authenticity of the pieces displayed. When owner Jane Rohr was at an outdoor market in Texas, she came across a mid-century modern indoor-outdoor wire framed Homecrest chair. Often used as patio furniture in the 1950s, the mid-century modern chair was a rare find and caught the eye of local photographer Brent Bingham.
"While I was at The Scarab doing photos I sat in the chair, loved it and traded a photo I had done for the chair," Bingham explained. "It's mine and has a home in my living room. I will never sell it. "
Bingham said that although he is a photographer by trade, he enjoys refurbishing unique items and this chair was something he was excited to work on.
After taking the chair to two different places to get sandblasted and powder coated, he bought curly maple for the armrests and foot pads. He then sanded the armrests and stained and sprayed them with urethane.
"Curly maple is a type of maple wood with a wavy grain and I used it because I like the contrast in the red metal and soft wood color along with a black pad of leather," Bingham explained. "I did have to have some welds repaired before sandblasting along with redoing all the bearings in the base so the chair would swivel properly."
Next, Bingham traced an outline of his own forearm on a piece of paper and then drew that look using a French curve template on another piece of paper. Next he transferred both drawings to the maple boards. Bingham chose the red color because it showed all the shapes in the metal frame. After several weeks of work the chair was finally complete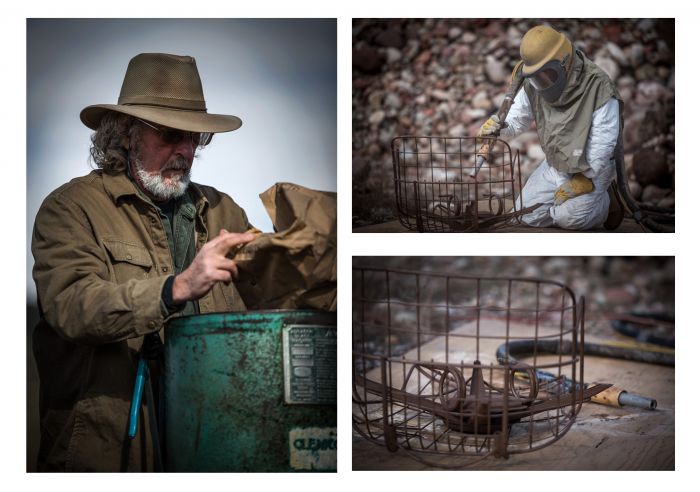 Hailing from New York, Bingham brings a lifetime of experience to the photography, graphic design and prepress fields. His photography encompasses a wide array of work including portraits, landscapes, interiors, aerials and much more. He also has vast technical experience in scanning, retouching and digital printing and focuses on the creative use of light.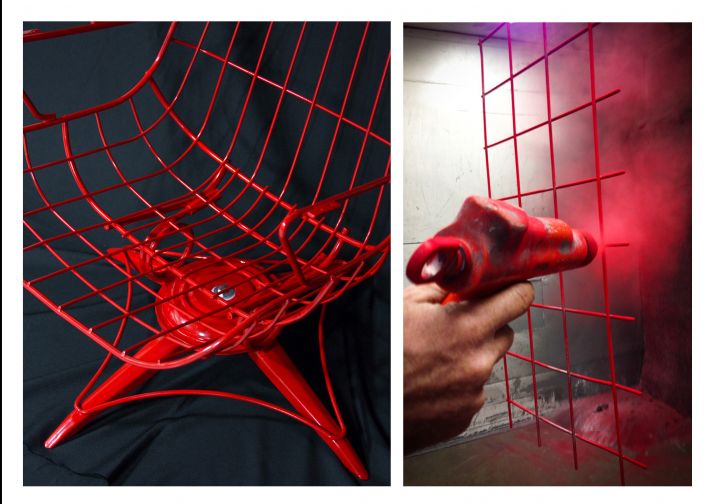 For more information, please contact us.