Navajo Inspired Rugs by New Moon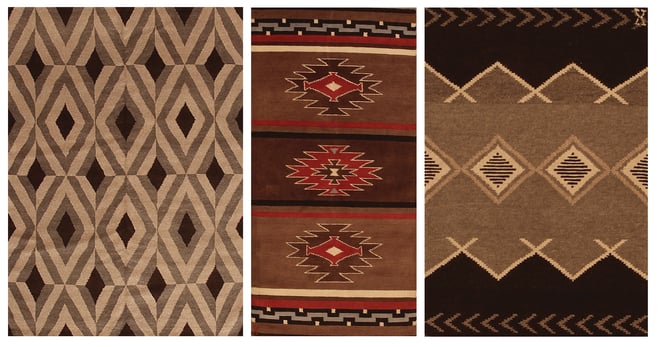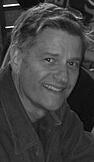 Inspired by Navajo blankets and Spanish Colonial designs, the Mesa Collection was introduced in 2005 by the visionary John Kurtz. The Mesa Collection has found great success in the west and beyond due to its creative and ideal balance of color and design. Depicted within this story are the ten most popular designs of the Mesa Collection which eloquently exemplify the successful balance that Kurtz has found in both color, design, usability, and appeal.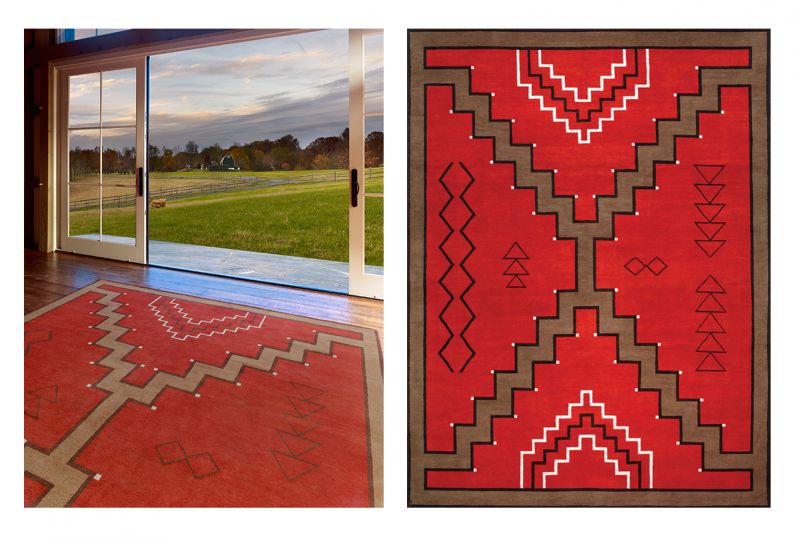 "I had been collecting antique Navajo blankets and rugs since the early 1970s and had always been impressed by the power of classic period design (1860s to 1880s)," said Kurtz. "To me this is the most original and striking art ever produced in North America. I used the classic period serapes as a jumping off point to channel this design aesthetic into a new use—practical, durable, beautiful carpets for the present."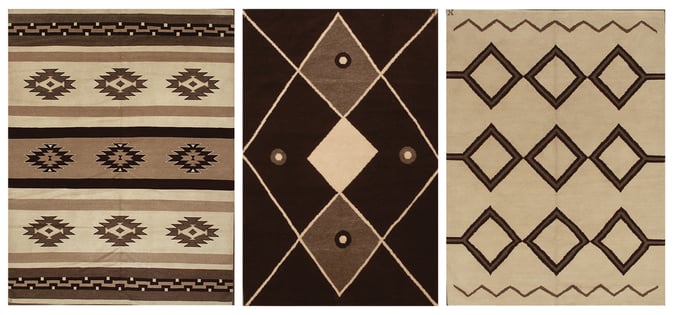 Hand-woven from Tibetan wool in natural vegetal dyes, the rugs in the Mesa Collection are softer, thicker and more comfortable than traditional Navajo rugs. The patterns, colors and designs are still reminiscent of American Navajo art and design. Featuring geometric shapes and pattern, these rugs have a very structured, architectural element that is juxtaposed to the natural hues, rich spice tones and vibrant reds, oranges, blues and browns which reinforce the earthy feel of the collections inherent style.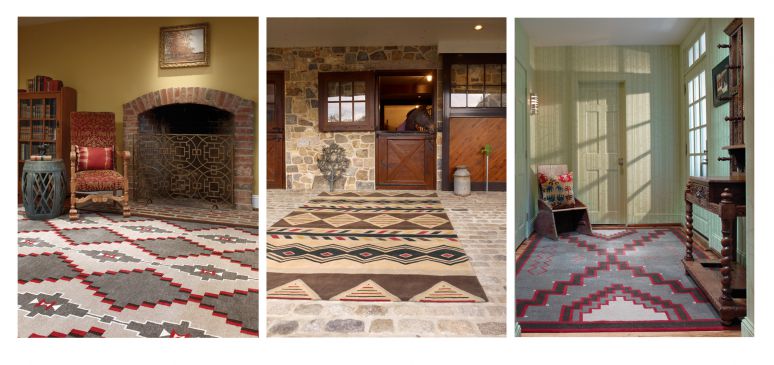 Related Information
See The Scarab's Collection of Mesa Carpets from New Moon Rugs.
Read more about New Moon Rugs.
Please feel free to leave us your comments. We would love to hear from you.