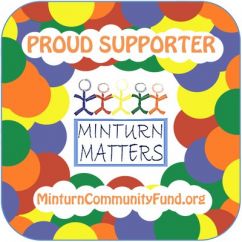 Minturn Community Fund
In the town of Minturn people look out for each other and the Minturn Community Fund helps facilitate that support. Created in 2004 to ensure that Minturn and sister town Red Cliff would always be cared for, the Community Fund is a non-profit development organization funded solely though donations and staffed by volunteers. By partnering with other local non-profits like the Salvation Army, the Community Fund takes care of anything its residents need.
"The primary purpose for creating the Minturn Community Fund was to provide charitable services to this community and support from local businesses like The Scarab is imperative to making that happen," said Executive Director Kate Gazunis.
Most recently, The Scarab contributed to the Community Fund's inaugural cowboy gala by donating auction items, raising money and awareness for the event and selling tickets. Organized by longtime Minturn resident Nancy Hassett, the event was put together in an effort to raise money to buy Christmas presents for local Minturn and Red Cliff kids. It went so well that the event will be an annual occurrence.
"The people who live in the community had a desire to raise money to buy gifts for children in Minturn and Red Cliff and this event made that happen," Gazunis explained. "Last year people wrote checks from their own resources and this year they decided to sponsor a fundraiser and the turnout was spectacular."
Spectacular is right – proceeds from the gala totaled $11,000 which was twice what the Community Fund expected to raise. Gazunis credits the silent auction items for attracting so many event attendees and said that unique donations is what made the auction so exciting.
"The silent auction makes the party extra fun and it's a big draw because businesses donate items that people want to purchase," she said. "The gifts from The Scarab helped create a festive atmosphere which ensured the success of this year's event and the desire to carry on and have it again next year."
In addition to silent auction donations, The Scarab helped spread the word about the event and owners Larry Stone and Jane Rohr attended.
"We so appreciate Larry and Jane and they are wonderful to us and our community," Gazunis said. "If we had not had that event we would not have been able to provide the gifts for the 60 children in our two communities and the event would not have happened without the support of people like them."
Visit the Minturn Community Fund website to learn more about exciting opportunities to support Minturn.