Sanju's Story
by Goodweave
Ethical Rug Weaving Practices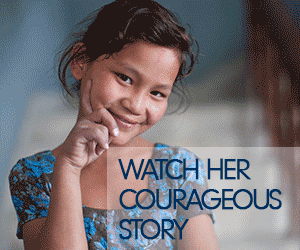 "The International Labour Organization estimates that 215 million children ages 5-17 are engaged in child labor" (ILO, Accelerating action against child labour, 2010).
The Scarab proudly supports the Goodweave organization and the practices that they promote.
Goodweave International is an organization that has established a standard for safe and ethical rug manufacturing. This standard was put in place to address prevelent issues of child labor and poor working conditions. Goodweave has made a name for itself by offering a certification label to any rug manufacturer or rug resale shop that guarantess that particular rug was not crafted by children and that it was crafted in a safe and ethical way.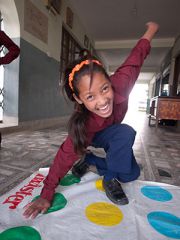 Currently, Goodweave is promoting a wonderful story about a particular child, Sanju, who was forced into the rug weaving industry in Kathmandu at a very young age. Just as so many children are, Sanju was exploited without pay and used for her nimble and small fingers that are seen as ideal for the tiny knots involved in many types of rug weave.
Thankfully, Goodweave members found Sanju on one of their random inspections. Sanju was then taken to Hamro Ghar (one of the Goodweave facilities for exploited children) for rehabilitation and an education. Sanju's story was turned into an animated video for the world to see. The Scarab is happy to promote and share this beautiful story. With everyones help, we can end child labor by 2020!
Child servitude is a crime committed against 168 million children worldwide. They're forced to sacrifice their youth and their education. Stand with Sanju demonstrates how consumer buying power could end child slavery in the carpet industry. Do you want to make a difference?
For more information about Sanju's story or Goodweave, please contact us.
Tags: Child Labor Laws, Ethical Practices, Goodweave