A Warm Welcome
When a two-story brick building in downtown Clayton Georgia came on the market, interior Brenda Patterson and her architect husband Chuck knew it was the perfect place for the bed and breakfast they dreamed of opening in their retirement. An hour and half outside of Atlanta, Clayton is a popular weekend get-away from city life.
The Pattersons kicked off their renovations in 2012 and just opened the first phase of the project, the Laurel Bar and courtyard. They will open the 6-bedroom inn by Valentine's Day 2014.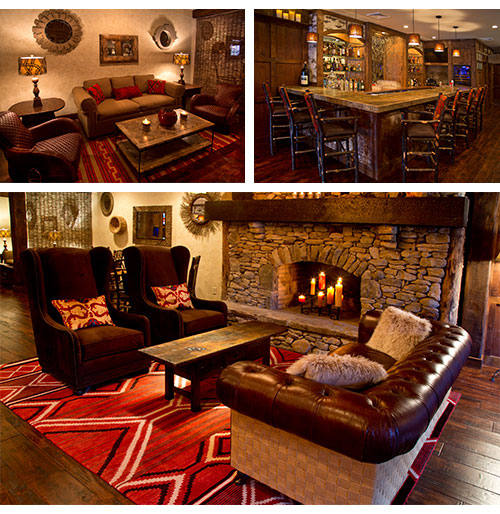 There are plenty of rug stores in the Atlanta area, but when Brenda's search for a Heriz-style rug yielded only traditional Oriental rugs. She wanted something different. The Patterson family has been making an annual trek to Beaver Creek, Colorado for the past 20 years. Last year an ad in a local magazine led them to The Scarab where she hoped a Western retailer could open up her rug horizons. And The Scarab did not disappoint.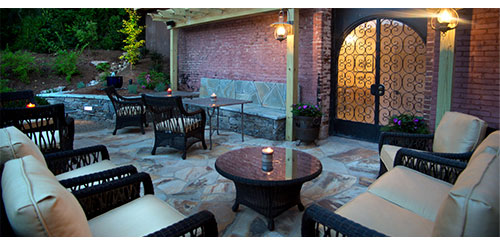 "They spent hours with us and our floor plans," said Brenda, "Kirsten and Daniel showed us so many different rugs and even created a spreadsheets of choices. They shipped several rugs to Clayton where we selected the ones we wanted and sent the others back. We decided to have the main rug custom-woven in Turkey, so they loaned us a smaller sample of it so that we could continue to design around it."
Headed towards Atlanta? Consider a weekend get-away to Clayton and a visit to the White Birch Inn and Laurel Bar. Email Brenda for more information on this special place: brenda@thewhitebirchinn.net.
For more information, please contact us.