Colorful Tibetan Rugs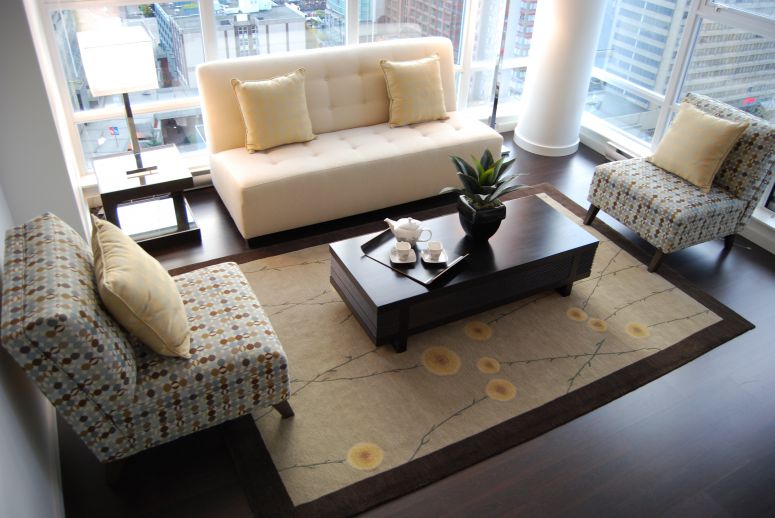 Since 1991 the Tibet Rug Company has maintained their vision of combining ancient Tibetan hand-knotting with original, contemporary design. As a result, the company features an evolving collection of rugs crafted with structural and artistic integrity. According to owner Jim Webber, this concept and stylistic juxtaposition has become so popular because "the current generation of rug buyers doesn't want their grandmother's rugs." Instead, "they want something more contemporary, less formal and utilizing the Tibetan weave and texture are a great way to achieve this aesthetic feel."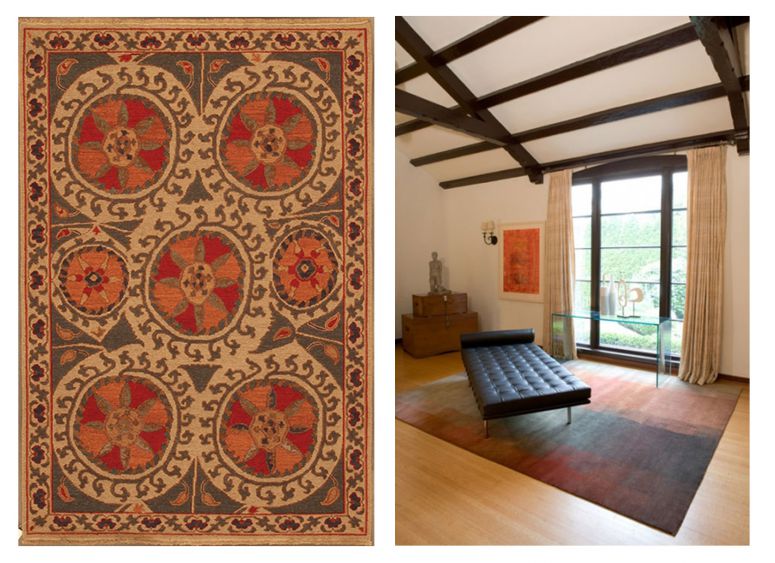 High Altitude Wool Makes A Quality Rug
That being said, not all "Tibetan" rugs are made the same way which is something that sets Tibet Rug Company apart from the rest. While some companies use machine-spun New Zealand wool, Webber buys all raw wool from Tibet and has it hand-carded and hand-spun in Nepal. This is important because Tibetan sheep live at high altitudes in extreme conditions and are known for producing some of the finest wool in the world. Although hand-carding and hand-spinning is more expensive and time consuming than machine processes, these techniques create stronger, longer-lasting wool and a more desirable texture in the final weave. Next the wool is pot-dyed and hand-knotted on looms with a cotton warp and then the rugs are hand-clipped and carved. The final step is to wash and block the rugs which is a lengthy process. For example a 4 x 6 rug requires approximately 250 man-hours to produce but the hand-knotting combined with the superb quality of the wool produces a rug that will last for generations.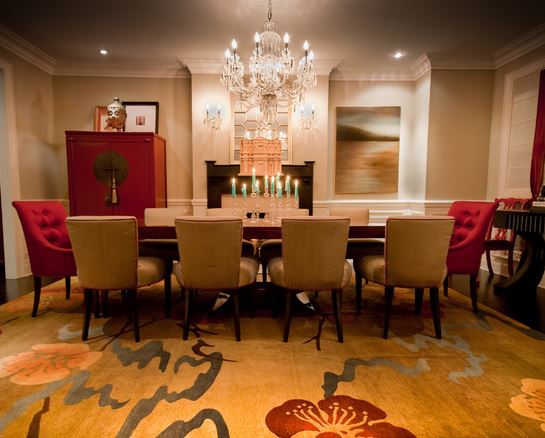 "We don't use subcontractors in Nepal," Webber said. "We own our own factory in Kathmandu and as a result are able to maintain quality standards that most manufacturers are not able to do. It also enables us to offer the finest quality at a 'lower than industry standard' price."
Twice a year, Webber travels to Kathmandu to work in the factory dyeing wool, laying out the designs and developing prototypes for final consideration which he describes as arduous but part of his routine.
"I've done it so many times that there is zero culture shock when I land on that side of the world," he explained. "Over the years Nepal has become my spiritual home. I have been able to fully embrace their culture and there is really no major transition for me anymore when I travel there."
Tibet Rug Company has won seven "America's Magnificent Carpet" awards, more than any other Tibetan Rug importer.
The company's collections are separated into and new and current categories to differentiate between new designs and their running line.
"We are constantly working on new designs – in fact, I am currently working with our fulltime designer/artist on approximately 15 new designs," Webber said.
While their rugs are generally stocked for immediate purchase, interior designers love that any of them may be special ordered or custom sized. Webber explained that although there are limits in terms of designs they can create using the Tibetan knotting technique, because they own and manage their own infrastructure in Nepal, they are able to achieve things that most manufacturers cannot.
The Scarab has been working with the Tibet Rug Company for many years and are available to answer any questions you may have about their collection of Tibetan rugs.