Tribe Finds From Tucson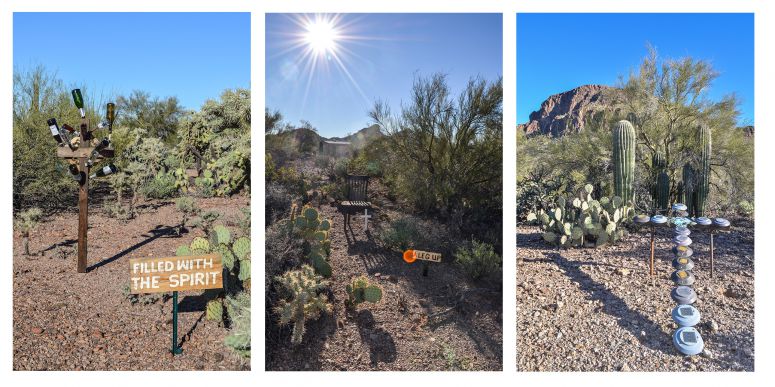 The Scarab owner, Jane Rohr, is an experienced treasure hunter. With a knack for finding things beautifully unique and artfully antique, Jane set out to the Tucson Gem Show for the first time in February of 2015. As my first trip with the wonderful Jane, I was excited to become part of her community connections. Not only does she find incredible items to fill her fabulous shop, she also tends to find fabulous people!
With every flea market, trunk show and event she attends, Jane always seems to have a colorful community of people awaiting her arrival with open arms.

For this adventure to Tucson, Jane made plans to stay with old family friends, Punch and Casey Woods. Upon awakening on our first warm Arizona day, Punch offered to lead us on his 'cross walk' throughout his property. Not quite sure what this entailed, we happily followed along. We found ourselves exploring his property and finding hand-crafted and upcycled sculptures every few hundred feet. Punch had collected trash, broken items and found objects in order to craft his one-of-a-kind cross collection of sculptures.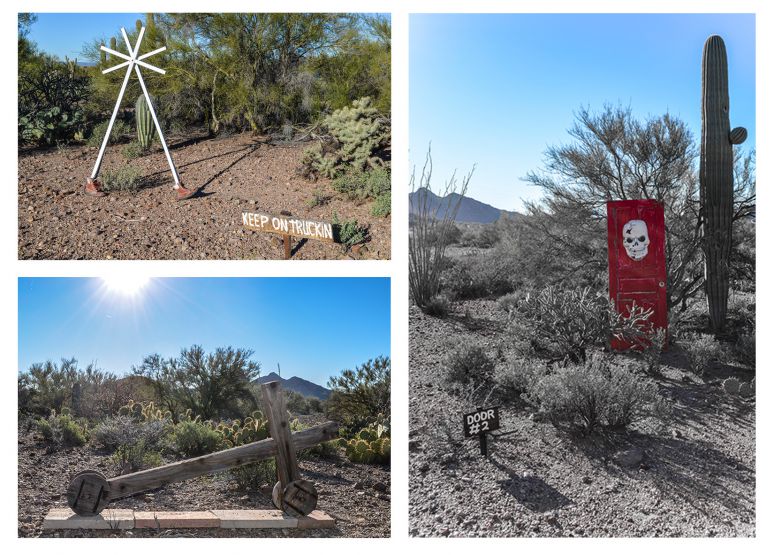 As we wandered the property, I felt so inspired by Punch and Casey's tenacity to continue upcycling and creating beauty out of nothing more than lost shoes without a partner or broken glass bottles. This idea of turning trash to treasure is definitely a mantra at The Scarab. Not only does Jane work to find things she can upcycle and pass along with new purpose, she also fills her surroundings with like-minded artists.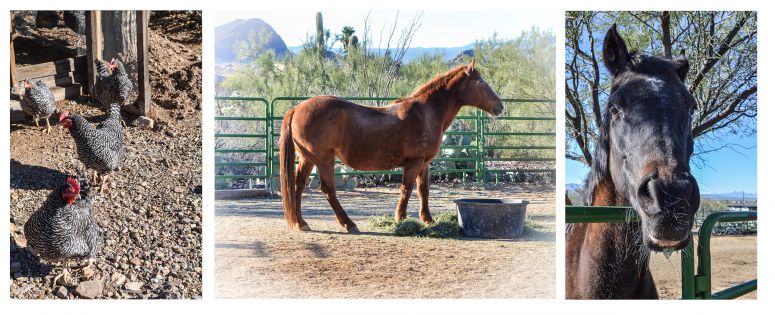 As day one went by, I found more excitement around each and every corner. Punch and Casey's property not only had art EVERYWHERE, they also had several horses and a bundle of chickens. I was feeling so full of creativity and love thanks to the warm and friend-filled enviornment we got to experience. Now that we were all inspired from our nature-loving temporary home, it was time to check out the worlds largest gem and mineral market, The Tucson Gem and Mineral Show.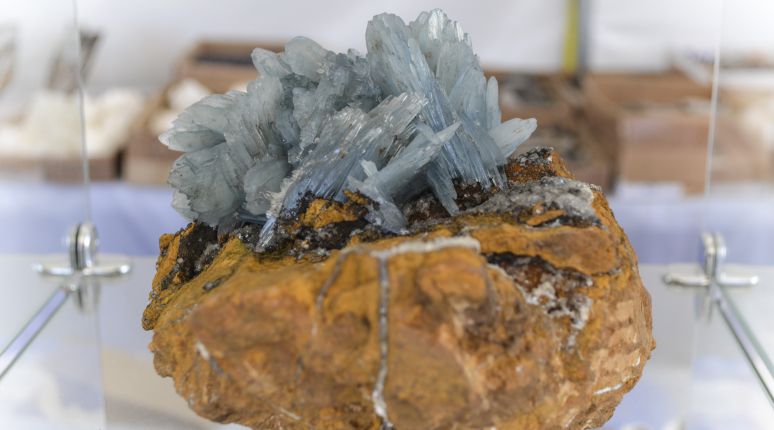 Without any agenda in mind, we set off to explore this massive event that is scattered all over the city. For the first several hours, we merely wandered eyes wide open. There were rocks, jewels, trinkets, treasures and antiques everywhere! Jane found herself like a broken record, repeatedly asking me "is this real? Did the earth really make this?" We were both so blown away by the beauty of things that can be created by our earth.
We started chatting up vendors whom we decided to make purchases from. This began another first for me, getting to experience Jane Rohr shopping... Jane has the buyers technique down to a 'T'. It was almost unreal how quickly Jane would become 'best friends' with a vendor. I would walk away for just a few minutes and return to find Jane hanging out in the back of a vendors tent, sitting down like she owns the place, sipping tequila and laughing up a storm.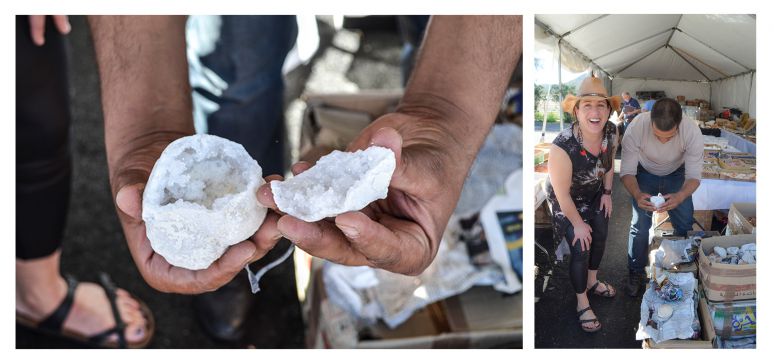 Of course, once your Jane's best friend, you can't force her to pay 'normal' prices. Thus continued Jane's buying technique of getting the ultimate deal possible. She would haggle and argue but only in the sweetest manner. It seemed impossible for any vendor not to give her just what she wanted for just the price she wanted. No wonder she has owned a successful retail shop for the last 24 years!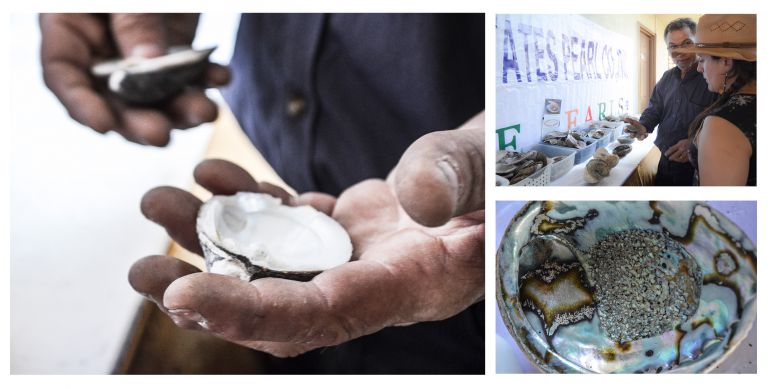 After 3 days of shopping, my mind was exploding! I had learned about so many new crystals, different types of turquoise, how pearls were formed, how to shop like a rockstar and so much more! We felt like we had totally conquered the Tucson Gem Show...then we realized that we had actually only explored a two block radius! Regardless of how much of the actual Gem Show we made it to, we were able to find tons of incredible jewelry, treasures and crystals!

Everything we ended up purchasing was either an antique, handmade jewelry, or incredible stones 'handmade' by the earth! Not only did we come home with tons of unique trinkets for the shop, we also got to experience a bit of laid-back lifestyle while hanging out on Punch & Casey's wonderful property. As my first buying trip for The Scarab, I can confidently say it was a great success and I cannot wait to go on my next trip with Jane!

I truly feel blessed to have had such a marvelous and inspiring few days appreciating nature and exploring The Tuscon Gem Show with the wonderful Jane Can Rohr. As much as I love sharing as I reminsence about our fun-filled few days, I want to remind you all...
"Do not be satisfied with the stories that come before you. Unfold your own myth" Rumi.
Tags: Our travels, tribe finds, tuscan gem show