Jacque Kudner Creates
from Found Objects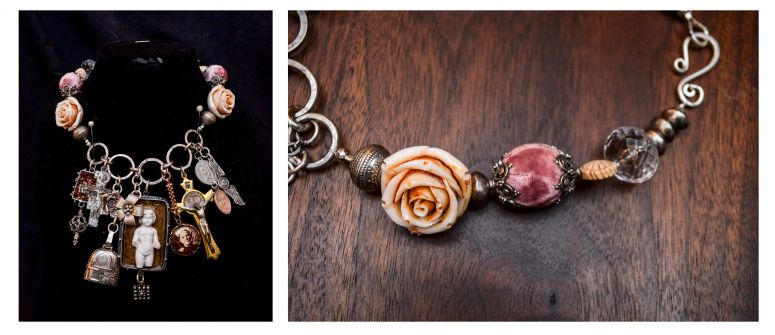 Artisan Jacque Kudner of Remagine Designs handcrafts this jewelry. Each piece is thoughtfully designed and completed with unique pendants, charms and handmade clasps and findings. Jacque, a life long treasure hunter and collector of precious found objects, utilizes these jewels and beads that have caught her discerning eye.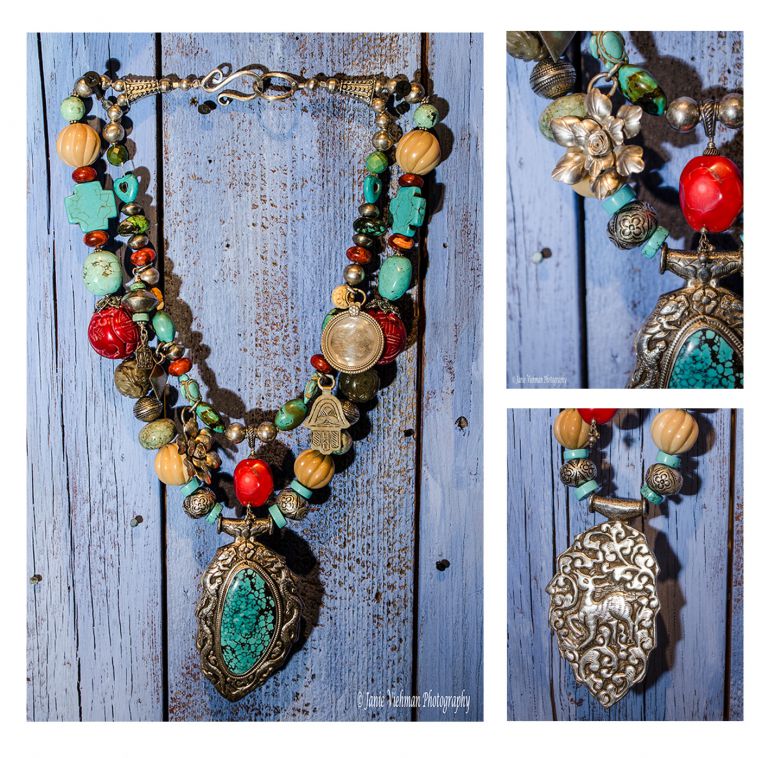 Each bead or stone within a Treasure Necklace has a story of its own as seen in the rich patina or unique characteristic each charm possesses. Kudner has spent countless hours gathering her treasures with care. Some examples from her collection are a coral rose from the 1960's, a velveteen pink bead or a broken baby rattle. As a completed necklace, Kudner's creations are truly inspired and special.
Hand Forged Findings
Another contributing element to Jacque's dedicated work and attention to the details is that she handcrafts all of her findings. So, among the plethora of antique and vintage treasures comprising each necklace, Kudner handcrafts any and all of her hardware, rings or wiring that is utilized to create a Treasure Necklace.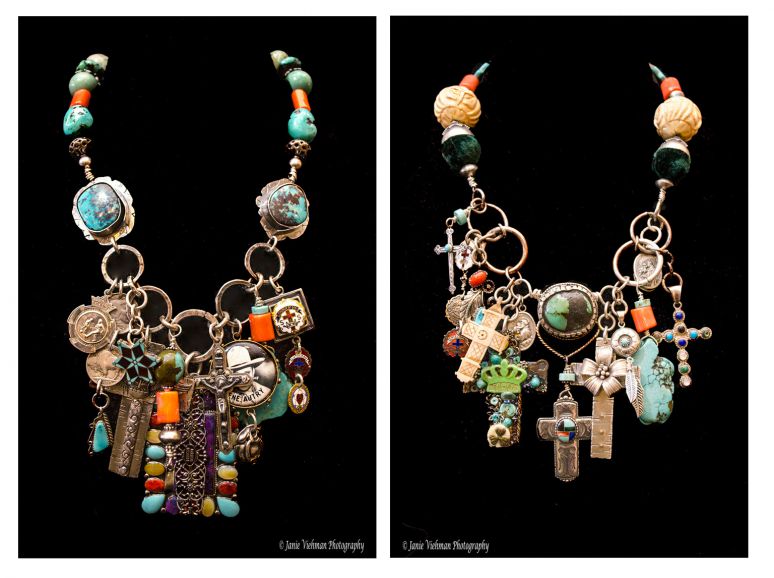 With such impeccable taste, craftsmanship and years of experience, Kudner's creations are extremely well made and some of our clients have collected a few for their own keepsake. Come visit The Scarab, discover Remagine Designs jewelry.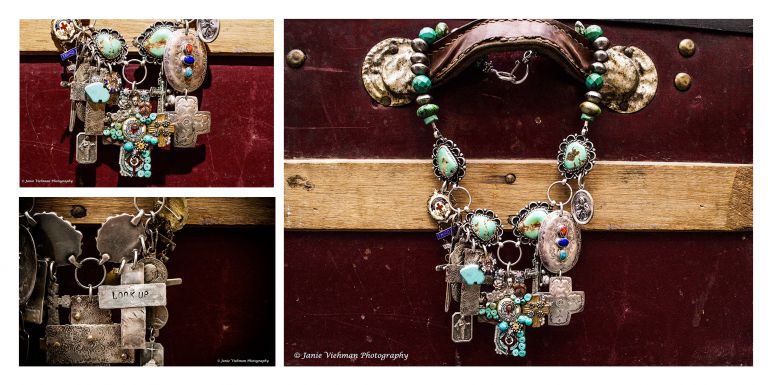 Please keep in mind that each piece you see is one-of-a-kind and is not replicated. Some of the pieces you see here may already be sold as you read this story. Jacque is always creating and if you are interested in seeing what is currently available, please contact The Scarab. We are happy to share her work with you.
Photography © Janie Viehman
Read more about Jacque Kudner as a featured artisan.